Family Business Insights
Family Businesses And Succession Management In Asia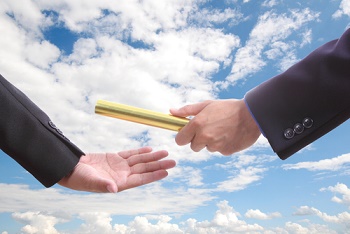 This news service recently interviewed consultancy Russell Reynolds Associates in Singapore about the work it does to guide families on business transfer, governance and related matters which are crucial when so much wealth is family-controlled.
Making sure that families are in shape for managing business transfer and all eventualties, even before a change of ownership, is important in a region such as Asia. So much wealth is family-owned, explaining why entities such as family offices, for example, are growing quickly. We recently spoke to Singapore-based Anupama Puranik, managing director at the consultancy, Russell Reynolds Associates, about the work the firm does in this area.
We also talked to her colleague, Alvin Chiang, consultant at Russell Reynolds Associates, who also co-authored the Leadership Succession within Family Businesses in Southeast Asia paper with Puranik. Chiang works with boards to enhance their concept of stewardship and position their companies for future success in order to achieve a balance between conforming with regulatory requirements and satisfying shareholder value enhancement to create good corporate governance.
What is the availability and willingness of the next generation to take over the family business?
Anu and Alvin: While many family business leaders hope that their families will continue to run the business, not all are able to find the right successor or even envision future generations being actively involved. The willingness of the next generation to take over their family business will vary from family to family. Several factors help shape this, such as the nature of the business, family culture and expectations, and even the extent of preparation and training given, to name a few.
In addition, there are also external opportunities aplenty, and some next gens are clearly attracted to striking out on their own and making their mark – launching entrepreneurial ventures under the family name, in areas such as digital businesses or sustainability. There are also others who see it as a personal responsibility to carry on the family legacy and step up readily to take on the mantle of leadership.
While in the past, businesses tended to have a multi-generational view on legacy, what is now a recent shift is the nature of the legacy. It's more about the family name and wealth rather than the actual business that is being considered for handover to the next gen. One of our interviewees clearly mentioned to us, "My kids would love to join the business, but I see too many in their generation trying to get in. It's a tough business and I would rather have them start something different so they can grow [rather] than get into the a family business which continues to be riddled with ownership conflict. I can fund their new age ventures." Having said that, in most parts of the region, the next gen is also being groomed to take over from the previous generation, and are brought into strategic roles that can help them develop a strong perspective on the business very quickly.
How important is it to develop a timely and robust succession plan and pipeline?
Anu: Succession planning is always a sensitive topic, yet especially so for family enterprises. Nonetheless, a timely and robust succession plan is crucial as the stakes are high. Many family businesses fail at intergenerational transitions. Only 30 per cent of family businesses can be passed down to the second generation; 12 per cent can continue to the third generation; and only 3 per cent develop to the fourth generation or beyond.
Alvin: Fortune favours the prepared, as they say. And it is no different for family businesses. That few family businesses survive beyond three generations is often caused not so much by the lack of succession planning, but rather the robustness of it.
While it is important to acknowledge the sensitivities (especially with family in the picture), nonetheless there needs to be clarity about who should succeed (including the back-ups), what factors need to be considered for success, the developmental requirements of the identified individuals, as well as what feedback mechanisms are available for the current leadership to oversee the process. It is also important to engage and understand the desires of the next generation, and the role they see themselves playing in the business. If they express little interest in being part of it, then it becomes a business imperative for the current generation to start thinking about how external professionals can take this on.
Anu: The discussion, where perspectives might differ, often comes from the debate on what is critical going forward – is it about "preserving the core" or "building for the future," with the former being typically associated with the previous generations. We see the reality somewhere in between the two, with both aspects needed to ensure continuity/sustainability of the business. It is thus critical that succession planning be done early rather than late in the process so that the older generation can prepare the new one with aspects of preserving and building to create a sustainably strong business model.
This helps them to be clear about their vision for both the business and the family.
A successful family business requires an effective system that transcends traditional corporate governance; one that can address complex family relationships, as well family interactions with business and other non-family shareholders. This family governance system seeks to prioritise stability and harmony within the family construct before pursuing business growth. Preserving core values across generations also plays an integral part in ensuring the family business' legacy and its role in society. In successful family businesses, these values are documented in a family charter. By incorporating structure into how the family enterprise operates, owners are helping future generations anticipate more effectively and react better to the inevitable conflicts that will arise as both family and business transition and grow.
As the business matures and becomes increasingly complex, the family needs to come to a consensus on their role in it. This topic has to be revisited from time to time as the family grows.
Do they still wish to be actively managing it? Or do they see themselves more as stewards, serving as a non-executive director on the board?
Anu: Interestingly, family businesses have grey, rather than black and white lines separating the business from the family. This can be more accentuated by the vision which can get tough if it is different for both. Aligning both early is crucial and the head of the family and/or the business plays a critical role in managing these. When business decisions are taken at the dinner table, it often blurs the lines between family and business. Similarly, when the goals of a family are not aligned with those of the business, its purpose and outcomes, there is a conflict that needs to be managed.
How can they professionalise the business beyond the family?
Anu: Families who have mastered leadership succession often start the process of professionalising their business by embedding formal governance structures, potentially involving leaders from outside the family. From our studies of family businesses enduring beyond third generation leadership, these successful family businesses have reached a point where the family must stop functioning as though the business is there to serve them, and instead allow the business to attract non-family talent and develop products and services that can compete in an increasingly global marketplace. For this to happen, families need to become comfortable with the notion that executive leadership need not come from their own ranks. They must ensure that family leaders and non-family executives are accountable.
Alvin: Many think that the solution is to simply bring professionals into the business, but that does not guarantee success. Organisational culture and mindset are just as important and should not be neglected. It is essential to understand that what created the business in its present form may not necessarily see it through to the future. Traditional practices might need to be changed. What used to be discussed over the dinner table now needs to be formally addressed through governance mechanisms such as board meetings, to consider conflicts of interest for example.
Anu: Often professionals are brought in to trigger change with the expectation that they will come in and start looking and behaving like "us." Anyone who doesn't fit the mould is often seen as rigid and rejected by the system. The system, which in this case is the family's rigidity, is never questioned. For the right fit, the individual and the environment both need to adjust. This is the same for corporates and families, but in the case of corporate organisations, there are enough processes and systems to support a greater leeway. However, in a family-owned business, if the trust is not built, it almost never works! Another important aspect that professionals need to be very clear on is their role, vis a vis the family.
Here, the family ties are extremely strong and unified against any outsiders and so professionals, unless they marry into the family, are typically seen as caretakers of the business for the next generation, no matter how close they get to the family. Knowing this, professionals also need to be extremely clear on where they stand and operate. This also translates into a very high EQ, low ego, and high humility profile for successful professionals in family businesses. Once the family business has crossed the third or fourth generation successfully, there is a big shift and professionals tend to work in a more corporate-like environment with strong governance, accountability, and meritocracy-based visibility.