Offshore
The Rise Of The UK's Innovator Visa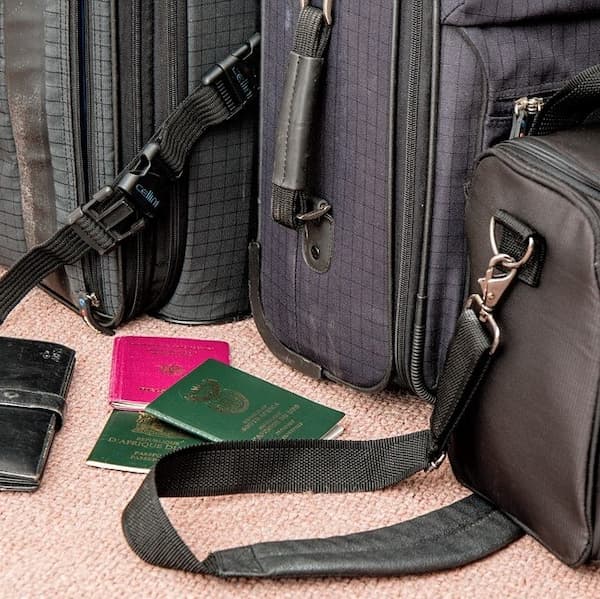 The UK's Tier 1 investor regime is, for the time being, dead because of the Russian invasion of Ukraine. At times, other governments have suspended or significantly changed how these "golden visas" operate. In the UK, a new type of scheme – the innovator visa – remains in force. We speak to a firm operating in this area.
The days when a wealthy individual could buy citizenship/residence in the UK without having to do much apart from make a payment may be over – at least for the time being. When Russia invaded Ukraine in late February, the UK slammed the brakes on the Tier 1 Investor Visa regime. Russians were among the most enthusiastic applicants.
Gaining residency in a country via economic routes is changing. The UK and other countries are likely to find it politically easier to run programmes where applicants have to prove real entrepreneurial, wealth-creating talents in order to obtain citizenship. And in the UK, the Innovator Visa still operates. Applicants must want to set up and run an innovative business in the UK – it must be something that's different from anything else on the market amd the business or business idea needs to have been endorsed by an approved body, also known as an endorsing body.
The UK's Home Office has realised that it needs to attract motivated entrepreneurs, Eric Major, chief executive at Latitude, a firm advising people on such programmes, told this news service.
"The UK is likely, in the next two to three years, to get thousands of applications," Major continued.
Latitude is one of a crop of specialist firms working in the space of HNW citizenship/residency-by-investment programmes, sometimes nicknamed "golden visas." Other firms include Henley & Partners, which tracks global trends in the space. Latitude was founded in 2017 by figures including Major, who has worked for 25 years in the sector. (This publication also spoke with Alex Hopkin, head of Innovisa and strategic director at Latitude.)
Latitude has two main business lines: advising high net worth individuals over residency/citizenship-by-investment, and second, advising governments on the creation or refinement of such programmes. The business works with programmes in 28 countries. Senior members of staff have previously advised governments such as Malta, which introduced a programme in 2013, as well as Antigua and St Lucia in the Caribbean. Latitude now has 22 offices and over 90 employees worldwide.
Change in focus
Major told this publication that the sources of enquiries have changed. They are no longer mainly from emerging market countries or from unstable political systems. There are more enquiries from established liberal democracies, such as the US, Canada and the UK. In the case of the US, the polarised political climate and threat of rising taxes on high earners, have encouraged people to look at other options, Major said. In the UK, the country's independence from the EU has meant that people seeking access to the EU for meaningful periods of time are interested in citizenship programmes, such as those offered in Malta and Portugal.
Some HNW individuals, those in sports (tennis, motor racing, etc) for example, need to have access to a flexible residency system because they spend so much time away from their home country, Major said. "More than 600 clients last year retained our services and three quarters of them wanted a second passport," he said.
Latitude has two main business lines: Private client advisory on international residency and citizenship planning, and advising governments.
"These two activities are our raison d'être, and we do not envisage expanding that, except perhaps through a significant M&A transaction," Major said.
"The Middle East remains a crucial market for Latitude, but Nigeria, South Africa, India, and Pakistan are becoming more relevant, as is the US," Major continued.
Differences are worth noting, he said. There is a difference between people considering relocating to a new country, for whom an investment option is the most convenient route (often locating in developing countries), and those seeking a "Plan B" option.
"This latter type of client is the one we see mostly coming from the UK, the US and Canada, who are usually not relocating, but who want to gain European travel privileges (which, as we saw during Covid, were so quickly restricted) and regain unfettered European access after Brexit," Major said.
"For Brits looking abroad and seeking to reclaim their European travel privileges, we see increasing numbers of enquiries in the Portuguese Residence programme. The amount of time required to spend in the country is not onerous (one week a year), and there is the possibility of applying for citizenship in the future, both of which make it very desirable and attractive," Major said.
New kid on the block
The innovator visa is still relatively new, having started as recently as 2019. Also, for the best part of two years, the pandemic hindered the ability for potential applicants to actually submit their application and come to the UK, so demand was limited during this time. Getting a business endorsed can be complicated, especially without expert assistance.
Major said that there is "significant demand" from HNWIs abroad, and the same "push and pull factors" exist for people who want to improve their lives. "Accordingly, in a couple of years when programme awareness is likely [to be] increased, we think the country could attract over 1,000 applicants per year," he said.
"We expect the same transition in other residence programmes as governments move from passive to more `active investments.' These will allow these successful foreign nationals to import both their capital and their skills to help grow a country's economy," Major added.