Compliance
Unexplained Wealth Orders: Where Are We Now?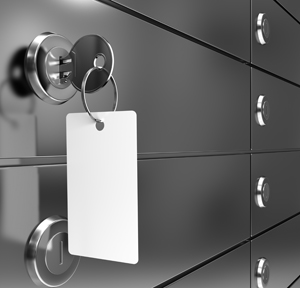 These orders were introduced into the weaponry of UK law enforcement in 2018, prompted by concerns about how the UK was being used as a haven for illicit funds. Several prominent court rulings later, how well have they worked?
The recent UK sanctions against Russia, and continued coverage of financial centres such as London having been used to launder money, mean that tools created to hunt down illicit funds remain an important issue for the wealth management industry. A weapon that was created more than four years ago was the Unexplained Wealth Order. There have been a few court rulings since, the combined effect of which has sent a mixed message as to how effective they are. How should advisors consider UWOs? (See a previous discussion here.)
To respond to such points is Colette Kelly, partner, regulatory solutions at law firm Ince, and Robert Payne, managing associate, private client, at the same firm. The editors are pleased to share these comments and invite readers to jump in with comments. The usual disclaimers apply about the views of outside contributors. Email tom.burroughes@wealthbriefing.com

What are UWOs?
Unexplained Wealth Orders were first introduced in January 2018 as part of a series of measures and investigatory tools aimed at tackling money laundering and terrorist financing in the UK. The UK has long been perceived as attractive to those wishing to conceal and use criminal proceeds (including those arising in the context of organised crime and/or corruption whether in the UK or overseas).
UWOs are legally binding orders made by the UK courts that require those individuals that are either:
1) Deemed to be a Politically Exposed Person (PEP), such as those with powers, or being connected to someone who has powers, that might be used inappropriately for gain or financial advantage; or
2) Reasonably suspected of involvement in, or being connected to someone who is involved in, serious crime to explain the source of their wealth and assets. This is on the basis that their wealth appears disproportionate in the context of their known lawfully-obtained income.
How do UWOs work?
The threshold for having a UWO granted by the courts is not particularly high; it is on the lower civil standard of proof/the balance of probabilities.
There is no need for a criminal investigation to have started or criminal charges to be brought against the individual concerned for a UWO to be granted. UWOs are unusual in that they shift the burden of proof from the governmental body alleging wrongdoing to the asset owner themselves, requiring the owner to demonstrate that their property was lawfully obtained, with failure to do so potentially leading to asset forfeiture. Therefore, UWOs may be very helpful for the authorities when there is a lack of background detail, but an individual's wealth appears to be inexplicable in the circumstances.
For a UWO to be granted, the property under consideration needs to be worth more than £50,000, wherever in the world it is situated. Property is very widely defined; often including real estate, artwork and bankable assets.
What are some previous examples of granted UWOs?
-- Mansoor Hussain, a suspected 'professional enabler' for criminal gangs operating in the Leeds/Bradford area. This led to him forfeiting assets worth in the region of £10 million in 2020, without any prior criminal conviction.
-- Zamira Hajiyeva, the wife of a jailed Azerbaijan banker, who was required to disclose her source of wealth under the terms of a UWO. The case included details of her spending at Harrods, which was understood to be in the region of £16 million over the course of a decade. The UWO generated huge media interest, raising the profile of the problem of dirty money in the UK, and providing a significant boost to the NCA's reputation.
However, UWO cases have been uncommon since their introduction and their use has dropped even further in recent years. To date, only four have been granted, with an estimated value of £143 million. None have been issued since 2019. The only agency to employ the regime has been the UK's National Crime Agency (NCA).