Surveys
Singpore, Hong Kong-Based Millennials Still Value Professional Advice – SJP Study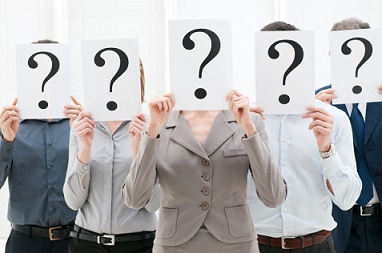 While noting some generational differences, the survey of younger adults in the Asian jurisdictions found that professional advice remains in strong demand for major financial and investment decisions.
Wealth managers who fear that robots will put them out of a job can sleep more easily, at least based on a survey of how younger investors in Singapore and Hong Kong value personal advice on finance.
A report issued yesterday by St James's Place Asia uncovers different approaches to wealth management between older and younger investors in Singapore and Hong Kong.
Independent financial advice is valued by Millennials in both Asian jurisdictions (79 per cent) seeking professional advice before making any major financial decisions. For long-term investment planning, most prefer to visit a professional financial advisor (46 per cent) or their bank (31 per cent) and robo-advisor platforms (19 per cent).
SJP interviewed 2,780 people in February and March 2022, with 1,360 interviews in Hong Kong and 1,420 interviews in Singapore. Only respondents between the ages of 25 to 64 who held personal investments in stocks, property, shares, funds, etc. were interviewed. All respondents were from households with at least an annual income of S$70,000 ($51,004) to more than S$250,000.
With around 28 per cent of Asia-Pacific's Millennials and Gen-Zers expecting to inherit more than $15 trillion via multigenerational wealth transfer over the next decade, the report, entitled Money Relationship Monitor 2022 – Wealth Through the Generations, looks at how Singapore and Hong Kong Millennial investors view and approach wealth creation, management and financial planning. The report can be viewed as a barometer for future trends.
"While the Millennial generation is more receptive to digital platforms and solutions as compared to the older generations, it's encouraging to see how much they continue to value relationship-based financial advice," Gary Harvey, CEO, SJP Singapore, said. "However, this also underscores the importance of financial advisors in maintaining that trust and demonstrating how they can continue to equip this generation of investors with the knowledge, time and confidence to manage the growing complexity of financial affairs as they go through different stages of their lives."
Most survey respondents value trust when they look for financial advice, with family being the leading source of such information (63 per cent). Hong Kong Millennials also seek financial advice from bank managers and staff (40 per cent) and professional financial advisors (30 per cent), while those in Singapore rely on professional financial advisors (35 per cent) and friends (34 per cent).
The areas with the highest need for financial advice and knowledge are investments (88 per cent), property and mortgage, and insurance (both at 74 per cent).
Some 54 per cent of Millennial investors say that they engage a financial advisor to manage investments on their behalf compared with 52 per cent in the older generations and 92 per cent indicated that the financial advice they received was useful.
The study also revealed that 54 per cent of Millennials have no financial plan at all and that only one-third (33 per cent) of those with a plan in place, have included the costs of inflation over the years. Millennials with no financial plan say they are making lifestyle sacrifices to secure a better retirement (75 per cent), which is significantly higher compared with 56 per cent for those who do have a financial plan in place.
Balance
More Millennials see wealth (92 per cent) as something that would make them happier compared with their counterparts over 40 years of age. They also score the highest with respect to their view that having a balanced lifestyle is more important than a high income (85 per cent).
While 83 per cent of Millennial investors in Singapore and Hong Kong believe that being wealthier would allow them to have a better work-life balance, more Singaporeans (69 per cent) are willing to spend more time working to increase their wealth compared with Hongkongers (65 per cent), with 70 per cent of Millennials in both markets believing that they should work longer and harder, even at the cost of personal relationships while they are young to enjoy the fruits of their labour when they are older.
In contrast, only 67 per cent of their older counterparts in Singapore and Hong Kong are willing to compromise on personal relationships to maximise their wealth.
Planning gap
The study shows that 73 per cent of Millennials in Singapore and Hong Kong lack knowledge or understanding about effective inter-generational wealth transfer. It also shows that 74 per cent do not understand the tax implications of wealth transfer, compared with 63 per cent and 65 per cent across other age categories.
As a result, more than half (62 per cent) of Millennials say that wealth and succession planning causes stress in their life, compared with 55 per cent of investors over the age of 40. They are also more likely (57 per cent) to feel that wealth and succession planning is a source of family disharmony compared with (50 per cent) in older generations.
More Millennials in Singapore are planning to donate part of their wealth to a philanthropic entity or cause, with 48 per cent indicating this compared with 40 per cent of those who are older. Fewer Millennials (27 per cent) in Hong Kong are willing to do the same, compared with (37 per cent) in the over 40 generations.