Strategy
From The Editor's Chair: Financial Results, Inflation And Talent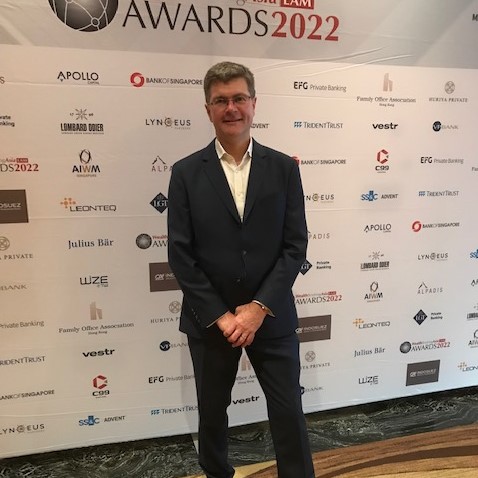 The editor takes a quick look back at the stories making an impact and what is in the works.
We are already more than halfway into January, and there's been plenty of news to keep the editorial team busy. Economists and wealth management asset allocators are starting to crunch through data – for instance, about inflation – that might give clues to when and where interest rate rises might peak. These are early days, but there are signs that price pressures are already easing off.
US bank such as Goldman Sachs, Citigroup and JP Morgan have started reporting their fourth-quarter and full-year figures for 2022. (See examples here and here.) Headline profit and revenue figures have held up reasonably well. In every case, however, assets under management took a hit from the slide in equity and bond markets last year. Firms still managed to take in net new money, but overall, the pace has slackened. We will have more figures in the next week or so, with the European banks next in line to report.
A new multi-family office has opened in Monaco; the US-Asia organisation Leo Wealth has been busy with hires and deals in Singapore and Hong Kong and, in the UK, a former Deutsche Bank female banker who sued on ageism and sexism grounds lost her case. That is a sign of how sensitive gender and age issues are in financial centres. The UK's Financial Conduct Authority dropped the hammer on two firms for failing to keep anti-money laundering controls as tight as they should be. (See here and here.) I took to my editorial soapbox to defend the UK's resident non-dom regime, and I was gratified at how much reaction that article prompted. Our interview with entrepreneur-facing managers at UBS provided useful insights. As far as commentaries are concerned, we love it when experts want to use this news service as a platform to share ideas. John Hanafin from Huriya, a firm focused on cross-border solutions for high net worth clients, made the case for dual citizenship.
The annual World Economic Forum conference in Davos, Switzerland, is now in full swing and the usual crop of political leaders, central bankers, CEOs, and influencers are strutting their stuff in the Swiss Alps. Climate change, Net Zero and energy security are big talking points, but are not the only game in town.
I recently interviewed the Germany-based alternatives investment platform, Moonfare, about its business growth and HNW clients' need to tap into areas such as private equity more easily. The video should go live in a few days; the team value the chance to chat to the industry in this video format. We have been doing scores of these interviews which are a great way of expanding the message. We also are going to run a feature article on how banks can use modern tech to guard their competitive position in the mortgage market from upstart fintechs. In fact, the ways that traditional players can use tech to keep relevant and avoid being overtaken is an important theme.
I am also taking to the pulpit soon to explain why I think that the wealth industry must do a better job pf encouraging young adults – and older ones too! – to consider wealth management as a career. As the wheels of business spin, it is necessary to attract new blood into a sector that sometimes struggles to appear a "cool" place to work. We need fresh ideas on how that can happen.
My colleague Amanda Cheesley continues to produce a body of commentaries on what investment managers think, and US-based correspondent Charles Paikert is taking the temperature of American wealth experts, assessing what is driving the industry. I spoke here to Merrill in the US about its conversations with wealthy families and what concerns them.
Remember, this is a resource for you: the wealth management professional. As ever, if you have news or views, get in touch with me at tom.burroughes@wealthbriefing.com