Compliance
Compliance Corner: Progress, Laggards As FCA's Consumer Duty Deadline Approaches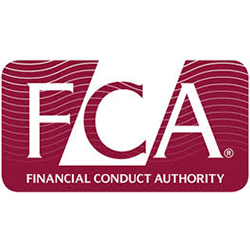 The latest compliance news: regulatory developments, punishments, guidance, permissions, new product and service offerings.
The UK's Financial Conduct Authority has said that a number of firms are behind with their plans to adopt the FCA's new Consumer Duty regime, which kicks in in six months' time. However, the regulator said that many firms understand the new system, although it did not spell out precise numbers.
The Consumer Duty framework, which is designed to set higher and clearer standards of consumer protection across financial services, requires firms to put their customers' needs first.
The FCA has requested and reviewed implementation plans from around 60 of the largest firms which have fixed supervisory teams primarily operating in retail financial services markets.
In the next few weeks, the FCA will write to firms, highlighting how it expects them put the Duty into practice.
The FCA will also carry out a survey of more than 600 mostly small and medium-sized firms to understand the progress they are making in implementing the Duty.
"Given the scale of the reform, we recognise that some firms need to make significant changes. For firms which are further behind in making the necessary changes, there is time to put that right and for them to show they are acting in the spirit of the new Duty," Sheldon Mills, executive director of consumers and competition at the FCA, said.
The rules come into force on 31 July 2023 for new and existing products or services that are open to sale or renewal, and 31 July 2024 for closed products or services.
"Time is ticking in terms of getting processes and actions in place and this review highlights that as an industry we cannot take our foot off the gas," Roddy Munro, head of proposition specialists at Quilter, said.
"Given the professionalisation of the advice industry in the last decade and an increasing focus on value, many will be in a good starting position. It is this value that is so important, and it should not be confused for price," he continued.
"Clients and their families will value different elements of advice at different points over their lifetimes. As such, we cannot look at price in isolation, but as part of the wider picture when evidencing value to clients. This Duty, therefore, presses home the point of having quality data collection for each product and service and ensuring the correct metrics are in place in order to remain compliant," Munro added.