Financial Results
Lombard Odier Net Profit Down In 2022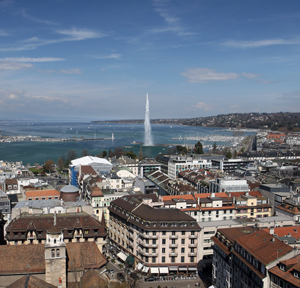 Swiss private bank Lombard Odier this week announced its financial results for 2022.
Lombard Odier announced this week that its consolidated net profit was down 10 per cent in 2022, compared with the previous year, amidst challenging markets.
According to the Swiss bank, operating income for 2022 also fell 5 per cent on 2021 levels, reaching SFr1,380 million ($1,467 million). The group's total managed client assets declined by 12 per cent in 2022, compared with 2021, reaching SFr192 billion, the bank continued.
Nevertheless, the firm said it continued to attract net new money across its private client and asset management businesses throughout the year, and it's total client assets stood at Sfr300 billion at the end of 2022.
It also said that its balance sheet, which remains strong, liquid and conservatively invested, totalled SFr18.2 billion at the end of December 2022.
The firm said it has a significant equity base with no external debt. At the end of 2022, the CET1 ratio reached 30 per cent and the liquidity coverage ratio was 202 per cent. Fitch also reaffirmed the firm's credit rating at AA- with a stable outlook in August 2022.
In 2022, Lombard Odier continued to invest in and expand its sustainability research and investment team. It also launched multiple new active investment strategies, including new food systems; global carbon compliance markets; sustainable private credit, positioned to benefit from the environmental transition.
Further fund launches linked to the transition are planned for 2023, notably on the themes of nature and the transformation of our energy systems, the bank continued. It remains convinced that sustainable investing holds enormous potential for unlocking performance for clients.
Hubert Keller, senior managing partner at Lombard Odier, said: "In a turbulent market environment, new and existing clients valued our advice and the stability of our business model. We attracted solid net new money across our private banking and asset management businesses."
"We expect continued volatility in 2023 driven by a persisting tight monetary environment and below potential growth in the US and Europe, and maintain a balanced positioning in our multi-asset mandates," he continued.