Company Profiles
Avaloq Sees UK Opportunities From M&A, Tech Changes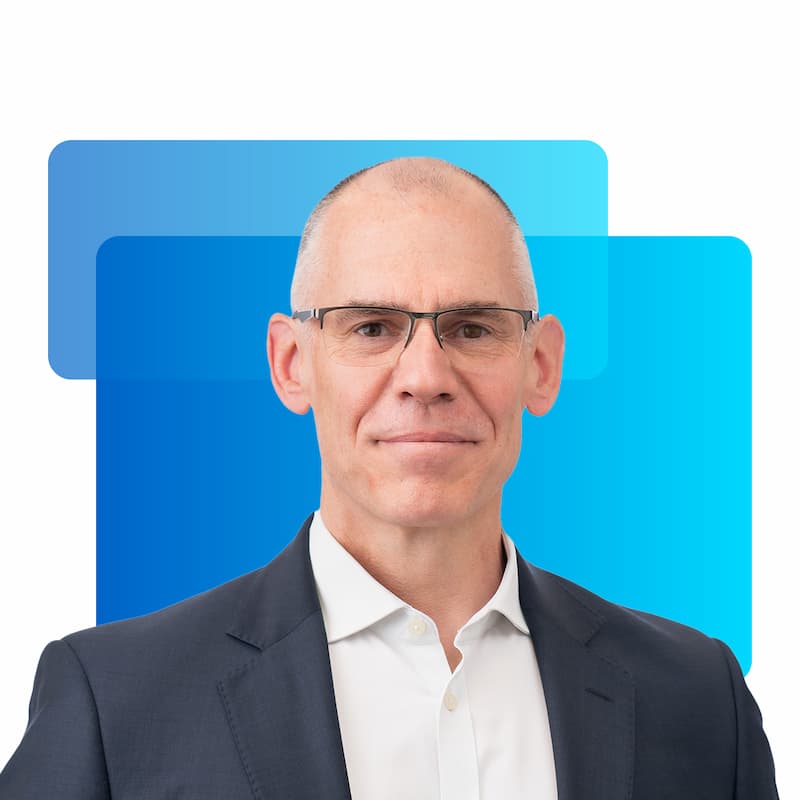 Mergers and acquisitions, artificial intelligence, blockchain technology and secular drivers of growth all make it into a conversation between Avaloq in the UK and this publication.
There's lots of industry M&A going on, from strategic deals such as RBC Wealth Management's purchase of UK-based Brewin Dolphin last year, through to the momentous and rather less happy UBS acquisition of Credit Suisse in March.
Strategic or "shotgun marriage" in approach, all corporate combinations create challenges in melding different tech systems together. Managers must ensure – and hope – that client data doesn't get lost, that blockages don't occur and the much-sought efficiencies materialise.
Wealth sector consolidation – and the arrival of new firms – is an ever-present theme. At Switzerland-based Avaloq and its team in the UK, these trends are important growth opportunities, argues John Wilson, the managing director for the UK and Ireland at Avaloq. He recently spoke to WealthBriefing from his offices in the City in London.
"There are opportunities in providing scalable solutions to large wealth managers growing organically or inorganically and trying to optimise their cost base," Wilson said. "Private banks are often parts of larger entities and large entities have complex legacy architecture."
The process of taking out and installing a new core banking system was likened by Wilson to the equivalent of "heart and lung surgery."
Such colourful imagery comes from a man with a deep background in technology, consulting and change management – a period lasting more than two decades. He joined Avaloq after the NEC acquisition of Avaloq. He has worked at organisations such as KPMG and Deloitte.
Wilson said that the experience he brings to the job includes "chasing opportunities."
"Avaloq's market is wealth management and private banking. However, they are in some ways separated by a common language. Private banking has more of a focus on complicated legal entity set-ups…reporting requirements there can be different. Avaloq has a strong front, middle and back office platform and can do straight-through processing and service complex clients at scale," he said.
Avaloq's clients in the UK include RBC Brewin Dolphin, Barclays, Canaccord Genuity and Evelyn Partners. Many of these firms have been through restructuring and M&A deals. And they're also businesses with a lot of history and a need to raise their digital game to stay competitive.
Core and periphery
In addition to its core banking software platform, Avaloq has three standalone products on its "periphery": Avaloq Engage – a series of apps and messaging channels to enable "conversational banking in a compliant manner"; Avaloq Wealth – a product line for discretionary wealth managers, etc; and Avaloq Insight – a business intelligence and analytics offering.
There's much talk and action right now about AI, and predictions range from the excited to the appalled. Taking temperatures down a notch, WealthBriefing asked Wilson what he thinks AI means for wealth management.
"The Avaloq way is issue-led. The question is `what is the client trying to solve?'" he said.
Artificial intelligence is prevalent in Avaloq's products such as Engage, powering its chatbots and other features, while patterns of data can be handled in the Insight area via AI tools, he said. "Remember, this should be more about `augmented intelligence' because it is still the person making a decision," Wilson said.
"With regulators around the world finally increasing their scrutiny of the use of AI, wealth managers leveraging this technology will need to adapt to the approaches adopted in different jurisdictions, many of which are already rapidly diverging. In the UK, it appears we are heading towards sector-specific AI regulation, with each regulator empowered to approach AI in a way that is tailored to their industry," he continued.
"For instance, the Bank of England, Financial Conduct Authority and Prudential Regulation Authority recently launched a consultation to collect responses on the regulation of AI and machine learning in the financial services sector. It is hoped that a sector-specific approach will provide regulators with the flexibility to maximise the opportunities of AI in each sector whilst also protecting consumers. These developments are positive for wealth managers and positive for Avaloq because they provide the regulatory certainty that encourages wealth managers to innovate and adopt innovative solutions such as virtual assistant technology."