People Moves
Who's Moving Where In Wealth Management – M&G Real Estate, Harneys, Others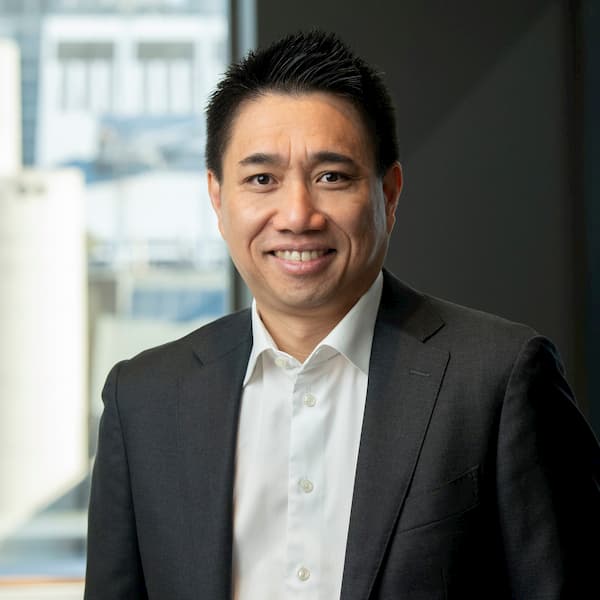 The latest moves and appointments for senior roles for Asia-Pacific wealth management.
M&G Real Estate
M&G Real Estate has appointed Jason Leong as deputy fund manager of its flagship core Asia Pacific property strategy, the oldest and largest open-ended core strategy in the region.
Based in Singapore, Leong (pictured) reports to Richard van den Berg, manager of the strategy. Together with van den Berg, Leong will support the performance and growth of the strategy.
Leong brings more than 25 years of real estate investment and management experience in Asia Pacific, including markets such as Australia, Japan and Singapore where he worked for various multinational organisations. Most recently, he was group executive and head of investment management at Investa in Sydney, responsible for the group's fund management, separate mandates and asset management businesses. Prior to Investa, Jason held senior positions at LaSalle Investment Management and New City Corporation.
Jing Dong (JD) Lai, chief executive and chief investment officer of M&G Real Estate Asia, said: "We are delighted to welcome Jason to M&G. With his track record and wealth of experience in managing core strategies and real estate investing, we are confident that Richard and Jason will continue to deliver stronger and more sustainable value for our investors.''
Van den Berg added, "Since its inception 17 years ago, the strategy has not only grown in size but also in the complexity of its portfolio across Asia Pacific, making Jason's appointment timely as we look to further bolster the strategy's growth and resilience."
Leong said: " Asia remains an exciting region with valuable investment opportunities across asset classes in the real estate space for us to uncover and capture. I look forward to contributing to the firm's comprehensive real estate strategy and identifying compelling opportunities for our long-term investors seeking exposure in this region."
Harneys
Law firm Harneys has appointed one of its senior figures, Paul Sephton, as a managing partner in Hong Kong. Sephton is currently a partner.
Sephton joined Harneys in 2016 and heads the firm's global banking and finance and corporate groups. He advises leading onshore law firms, major international financial institutions, and listed and private companies. In his practice, Sephton specialises in debt finance advising on a range of financial products, including leveraged finance, margin lending, acquisition finance, pre-IPO finance, take-private transactions, bond issuances, convertible instruments, derivative transactions, property finance, and syndicated lending.
After taking on the role of Asia managing partner in 2018, Ian Mann is stepping down and will continue to focus on his practice as a partner within the firm's litigation, insolvency and restructuring team in Hong Kong.
Morningstar Sustainalytics
Morningstar Sustainalytics, which provides ESG research, ratings and data, has appointed Sylviane Carot as the head of Asia-Pacific ESG Alliances & Redistribution.
Carot drives the company's ESG initiatives and business growth in the APAC region. With more than 19 years of experience in the financial services space, Carot brings with her extensive experience in the ESG industry, having previously worked 13 years at MSCI, where she served as the head of ASEAN for asset owners, buy-side and insurances' clients in charge of business development of MSCI ESG and climate and index solutions.