Surveys
APAC Retirement Security Remains Resilient – Natixis IM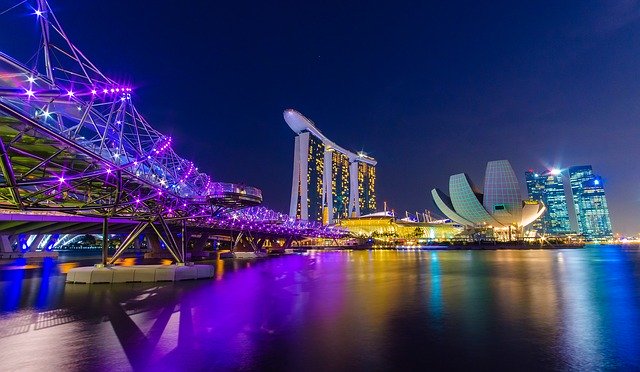 Singapore and China received higher overall scores this year in the Natixis Investment Managers Global Retirement Index 2023. The index is distilled from indicators such as tax pressures, inflation and old-age dependency.
The Natixis Investment Managers Global Retirement Index 2023 recently showed that Singapore remained in the top five in a benchmark of how well people enjoy retirement. Overall, the Asia-Pacific region scored a obust performance.
In this year's index, Norway kept hold of its first-place title for the second consecutive year, with an overall score of 83 per cent, the firm said in a statement. Switzerland remained in second place with a score of 82 per cent, Iceland in third, again with 81 per cent, and Ireland also retained the same ranking in fourth with an overall score of 80 per cent, the survey shows.
Amongst Asia Pacific countries, Australia and New Zealand kept hold of their lead, ranking seventh and eighth – respectively, the firm continued. South Korea was the next highest ranked APAC country, followed by Japan and Singapore, which improved by one place to 26th, while China was placed 38th, the firm said.
Created in collaboration with Core Data Research, the Global Retirement Index provides a global benchmark that incorporates a variety of factors essential for people to enjoy a healthy and secure retirement. These include financial factors as well as considerations such as access to and cost of healthcare, climate conditions, the state of governance and general happiness of the population.
The survey, which was conducted by CoreData Research in February and March 2023, included 8,550 individual investors in 23 countries and regions including Asia, Europe, Latin America, and North America.
The GRI rankings are relative, not absolute, and are based on an aggregate of mean scores from zero to 100 per cent for 18 performance measures in each of its four sub-indices – finances in retirement, material wellbeing, health, and quality of Life – which are combined to provide an overall picture of the environment for retirees.
For APAC's finances in retirement sub-index, which is based on performance across seven indicators: old-age dependency, bank nonperforming loans, inflation, interest rates, tax pressure, government indebtedness, and governance, Singapore had occupied the sub-index's top spot since 2019 and remained in the top five this year, as South Korea saw an increase to second place, powered by strong performances in the bank nonperforming loans (first) and inflation (fifth) indicators. Australia also finished with a higher ranking, moving to third place, and China was in 21st place, a significant improvement from its 33rd position 10 years ago, with a score representing its highest across the four sub-indices, the firm said.
In the material wellbeing sub-index, Australia ascended six spots to 13th following improvements in the unemployment and income equality indicators, and New Zealand likewise went up three spots to 17th. South Korea improved at 14th, caused by increases in the unemployment and income equality indicators, yet Japan fell to 18th, following losses in income equality and income per capita.
In the health sub-index, Singapore improved its ranking to 19th place with an 82 per cent score, its best performance among all sub-indices, and it also came second in life expectancy, immediately after Japan. In Japan's Health Index, the country moved up one spot to second place with a 91 per cent score, as South Korea progressed up to 24th place with an 80 per cent score. Meanwhile, China achieved a health index score of 52 per cent, indicating room for improvement in the country's level of non-insured health expenditure and health expenditure per capita.
"Despite facing critical challenges and risks, APAC's position at the top of the finances in retirement sub-index highlights the importance the region places on retirement planning," Dora Seow, CEO, Singapore, Natixis Investment Managers, said.
Based in Paris and Boston, Natixis Investment Managers is part of the Global Financial Services division of Groupe BPCE, the second-largest banking group in France through the Banque Populaire and Caisse d'Epargne retail networks.