Legal
Goldman Sachs Tries To Resolve New 1MDB Dispute – Report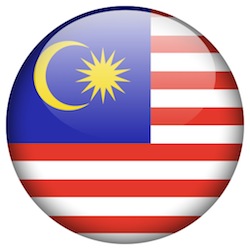 The scandal of how billions of dollars were siphoned off the state-created fund – set up to help the emerging market country develop – has affected financial centres, prompted soul-searching about money laundering, and hit a number of institutions.
Goldman Sachs and Malaysia are reportedly making a fresh effort to resolve the US bank's role in how billions were embezzled from state-run fund 1MDB.
In 2021 Goldman Sachs agreed to pay billions of dollars in settlements with several countries to end a probe into work it did for 1MDB. Law enforcement bodies claim that the Malaysian state-created fund was used to pay bribes to politicians in Malaysia and the Middle East. (See a story about the issue here.) The drama around 1MDB blended fact and fiction; ironically, money from the fund was used to finance the Hollywood film – The Wolf of Wall Street – about a stock market fraudster.
While he was attending the United Nations General Assembly, Malaysian Prime Minister Anwar Ibrahim told Bloomberg in an interview that his government has had discussions with the US firm.
A settlement is "possible because we are not unreasonable, we ask what is reasonable, and I even refused to state the quantum because then we should allow for some flexibility to discuss," Anwar is quoted by the news service as saying. "I don't think it's fair to suggest that the entire deal has got to be relooked into, but there are specific areas where there is a flaw. Maybe we just focus on that."
Malaysia is also pursuing efforts to bring back former Goldman banker Roger Ng, who has been sentenced in the US to 10 years in prison for his role in the scandal.