People Moves
BEST OF 2012 SO FAR: DBS Set For International Foray This Year, Says Wealth COO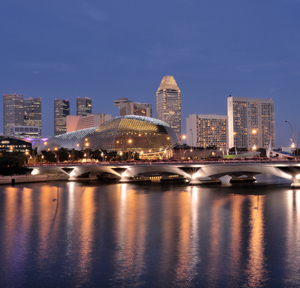 Flight to safety
Singapore's AAA credit rating combined with DBS' AA- rating – ranking it as one of the world's safest banks – is valuable in attracting new clients, said Crespin. Last year DBS was crowned Asia's safest bank for the third consecutive year, in the Global Finance 20th annual ranking. It has the highest rating of all the Singaporean lenders, a draw for wary individuals, he said.
"Particularly for European clients, our appeal is a combination of safety and exposure to the Asia growth story. The fallout from the eurozone problems and the global financial crisis means clients increasingly want to diversify. Asia is the growth engine of the world – people are placing bets here." As for Latin America, he says the region is exporting increasing amounts to Asia and trade links create an obvious interest there.
The new global reach will change the bank's fundamental model, bringing it in line with new, larger competitors. But Crespin is not fazed about the prospect of new rivals. "We are not looking too much at competitors at the moment, we are just trying to grow assets under management. We have a pretty unique kind of presence and we are not obsessed with it... what we are doing is getting results."
He said the shortage of good talent in the region does make hiring more difficult, but as competitors trim staff numbers DBS' "slow and steady" approach is also a draw for the best bankers. Wealth manager headcount currently numbers around 450-strong and the firm is seeking opportunistic growth.
Nomura analysts are upbeat on the bank's prospects. "DBS' well-balanced growth strategy should continue to deliver relative outperformance in our view," said analysts in Singapore last week.