People Moves
US Investment Firm Names Ex-UBS Man To Lead Asia-Pacific Global Investment Services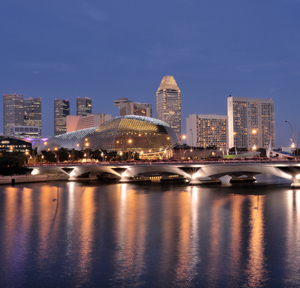 US investment manager T Rowe Price names a new investment services head for Asia-Pacific.
T Rowe Price, the US investment management firm, has named a new head for its institutional and intermediary business development arm in Asia-Pacific.
Effective July 2014, Scott Keller steps in as head of global investment services, Asia-Pacific, based in Singapore. Keller joins from UBS, where he was head of Pan Asia, accountable for building the institutional and intermediary business. His career at UBS spanned 17 years working Europe and Asia across both the wealth and asset management markets.
He replaced Flemming Madsen, who has been head of GIS, Asia-Pacific for the last eight years. Madsen will transition to a new role as head of global financial intermediaries for GIS, based in the US.
T Rowe Price has operations in Tokyo, Hong Kong, Singapore and Sydney. The firm has yet to launch an office in the Greater China region. In a statement in February, the firm had said that it will open up in China when the "A" market opens further, but so far has no plans to do so.