Art
GUEST ARTICLE: Designing An Exhibition Space For The Family Art Collection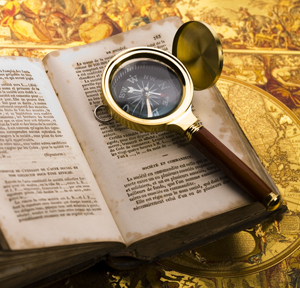 Practical consideration in selecting an architect
When starting their research to find the best architects and team of advisors, sensitive to the nuances and subtleties of their collection, collectors will most likely already have a list of art spaces they find inspiring and resonate with. An internet search will in many cases be sufficient to find out about the architectural teams, key people, who might have moved on to other practices, and other consultants involved: structural engineers, building services engineers, cost and environmental consultants etc.
In addition to this, a glance at the planning applications might be interesting, which tell the story of the project and are available online from the council websites in the UK. These give a good indication how the architects communicate ideas and make a case.
Beyond their occupation with the design of spaces, architects fulfil a pivotal, integral role at the core of the design team of technical experts. They drive and coordinate the design. They hold the project together by having a holistic overview about the work carried out by all those contributing to its design.
Architects typically take ownership on behalf of their clients when unforeseen complications need to be resolved during design or construction. They are advocates for the quality of the finished building. It would be fair to say that the energy to fulfil this pivotal role with personal engagement is derived from the passion for the project and the prospect of its realisation.
In established architecture practices, the project leading architect will fulfil this role, running the project on a daily basis and leading the team of designers. Any client would be well advised to understand their project architect's relevant track record of past quality projects, their leadership skills, and the level of support they obtain from the management of the company (staff, supervision, time, reward etc.).
Having the right support, an experienced project leader will be able to achieve the desired quality within a realistic given budget and time frame. The head(s) of the practice will most likely be involved in the design process by establishing the key direction and editing design proposals from the actual project teams under the leadership of the project architect. They will attend high level meetings to promote the design and resolve complex issues.
To benefit from this added value, some collectors might want to work with "star" architects who have a track record of well-respected signature work and are able to attract highly motivated, creative young talent from all over the world. They do rely on robust internal quality management procedures to compensate for a diverse and less experienced young work force.
Smaller, younger architecture practices are typically set up by former experienced project leading designers who know their craft and are highly motivated to make this move into independence. In particular, when having been involved in high-profile projects, they are keen to build their own quality architectural portfolio. Any collector who is interested in new ideas and a high level of energy and personal involvement of experienced project leaders, might find a good deal here.
Arts projects can be complex, and for the reasons above, architectural vision, passion, communication and coordination skills, technical knowledge and a track record of quality work and management are the key properties the project leading architect should bring in. Finding people with these combined personal skills is essential for a successful project, as is a supportive client, who, on a personal arts project, is quite likely to have a similar passion for an extraordinary result.
At a very early stage, art collectors will find that they need a reliable and visionary partner to establish the core parameters of a project: spatial requirements, project budget, size, time frame, procurement route, quality and atmospheric aspirations. This is a good moment for collectors to draw from their research above and, without the need to sign a contract for the whole duration of the project, to work with one or more of the architects they find interesting, at this early stage of defining core project requirements.
This gives them the opportunity to find out about "chemistry", the architects' vision for the display of the art works, whether they are competent to bring in profound and relevant experience from past projects, including access to other quality consultants, and manage to keep a focus on the "bigger picture", which is a good indicator for a structured mode of operating. It is an opportunity to learn how the individual practice develops and communicates ideas. Some practices make extensive use of physical models during the design process, rather than relying on images alone, to explore and represent the spaces, which is very beneficial for the involvement and interaction with clients.
Following the definition of the requirements, skilled architects will maximise the value of their involvement and drive the process in a structured way towards the evolution of a convincing design that responds in a unique and sensitive way to a collector's preferences, the collection's requirements and a given context.
In the UK, all architects need to be registered with the Architects Registration Board (ARB). A practice chartered with the Royal Institute of British Architects will aim at offering a high standard of professional service.
Creating a private museum as an exhibition venue for the family collection?
More and more collectors now see their exhibition spaces not only as a certain package for their collection, but also as a self-sufficient attraction and artwork in itself, created to highlight the family's art holdings.
A brief look at the history of the art museum shows that the tension between architecture and art goes back almost to the art museum's beginning and also shows that the purposes of art museums have varied enormously over the years and still vary from museum to museum. Architects are producing a substantial amount of work on private museum buildings globally as a result of an increased demand for an exhibition space that exceeds mere packaging and is able to create a space where interior and exterior meet. The relationship between architecture and art has become especially complex over the last few decades thanks to an enormous amount of crossover activity between architecture and art. Many artists make quasi-architectural works and some even seek architectural commissions, whereas many architects produce artworks for exhibition or engage in joint ventures with artists.
By now we have come to expect audacious designs for art museums and many critics complain that flamboyant museum architecture distracts viewers from the contemplation of art works. One lesson to be learned from recent museum designs indicate that no matter how radical or even outlandish a museum design may appear on the outside, the real test is whether the spaces within are appropriate to the particular kinds of works the building will shelter.
Conclusion
The appreciation of art is no longer possible without architecture as it is absolutely essential and an integral part of the experience. Making a private art collection public can have a profound impact on a collector's reputation. Most importantly, for today's collecting families art is no longer collected for the purpose of being stored in warehouses but must be exposed to public viewing and admiration as an essential part of acquiring its artistic qualities, market value and to leave a lasting legacy.