Uncategorised
Technology & Operations Trends in Wealth Management 2017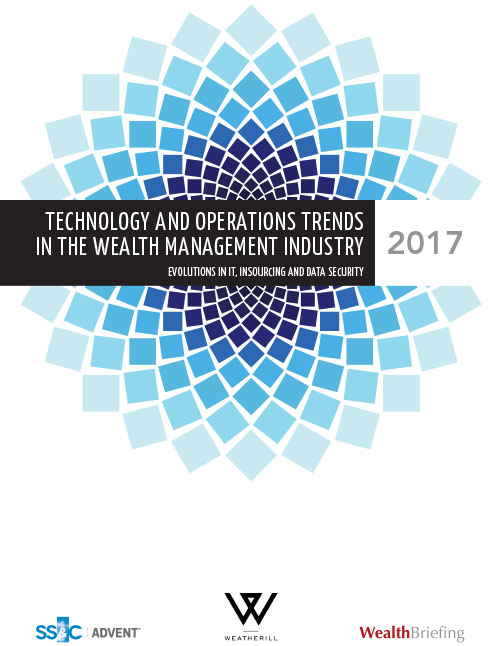 The fourth Technology & Operations Trends in Wealth Management Report has been launched, produced by WealthBriefing, in association with SS&C Advent.
The multiplicity of challenges that have come to the fore in the past few years mean that making the maximum use of technological solutions continues to climb in importance for wealth managers. With billions being invested into IT today, Technology & Operations Trends in Wealth Management has proven to be among the most popular studies in WealthBriefing's regular roster of research.
This wide-ranging study looks at technology and operations trends in the round, examining topics including the profound implications of robo-advice on the industry, factors affecting the take-up of cloud solutions, the technical implications of FATCA, the issues stymying technology innovation and the way firms are combining solutions to fulfil broad business requirements. With over-arching insights from senior wealth management executives, technology experts and consultants, all working to contextualise the views of front-line professionals, Technology & Operations Trends in Wealth Management 2017 allows wealth managers to see exactly where they stand compared to their peers, while also giving them a real sense of where industry innovation is heading.
To download your copy, please complete the form below.