Strategy
Deutsche's Wealth Arm Embarks On Global Hiring Drive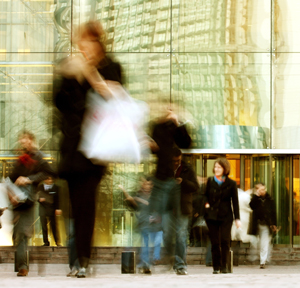 The bank is looking to expand its wealth management operations worldwide.
Deutsche Bank is set to create 100 new client-facing jobs in wealth management globally in a bid to improve customer services. The firm is also set to spend around €65 million ($72.9 million) on client-focused digital technology, according to a memo seen by this publication.
The bank's investment strategy is a change from the number of firms pulling out of some booking centres, merging with other firms to wring economies of scale or, as in the case of Asia, selling private banking operations to local players. Deutsche Bank's statement follows the move of Barclays' wealth management group, which is also set to create 100 jobs to improve its private banking teams around the world.
There will be a focus on Asia-Pacific, Americas and Europe, Middle and Africa. The APAC office will be looking to expand its offshore high net worth franchise and make selective hires to service ultra-high net worth entrepreneurs. The Americas operations will make hires to target ultra-high net worth technology and media entrepreneurs in the West Coast and New York, whilst also looking to expand its UNHW operations in Latin America. Growth in the EMEA office will see a focus on UNHW clients in the UK and the Middle East, with the bank looking to improve on distribution in European markets such as Italy, Switzerland, and Russia and Eastern Europe.
The bank's memo also said Deutsche Bank wants to spend €65 million in new digital capabilities from 2017 to 2019. The technology will allow clients to have better interaction with the bank, and will allow the firm to create a personal value to the client's experience.
The proposed digital technology will give offer for its clients customised market news, portfolio health checks, new engagement opportunities and portfolio transparency under the umbrella of a single client and advisory-facing solution, the memo said.
Lastly, from 2017 to 2019, the bank also will make further investments in upgrading systems and processes directly impacting clients to experience customer experience. This includes applying a global systemic prospecting approach to find and recruit new clients, automating onboarding processes, setting up a global pitchbook library and content management function, and digitalising client reports and statements.
The bank has seen the opportunity to join other firms in increasing its financial technology output, as the sector continues to grow in the wealth management industry.
"Deutsche Bank Wealth Management is making significant investments in growth, targeted at opening up brand new relationships in high-growth markets and in meeting the needs of our clients to interact with them in new digital ways," said Fabrizio Campelli, global head of wealth management. "Deutsche Bank Wealth Management has a unique proposition for its clients as a German, European and truly global institution that is able to give seamless expert advice to its clients, their families and their businesses," Campelli said. "We are ready to innovate with bespoke solutions like no one else and we connect our clients to one of the world's leading capital-markets institutions."