BNP Paribas AM Widens Ban On Tobacco-Linked Investing
Tom Burroughes, Group Editor , 6 March 2018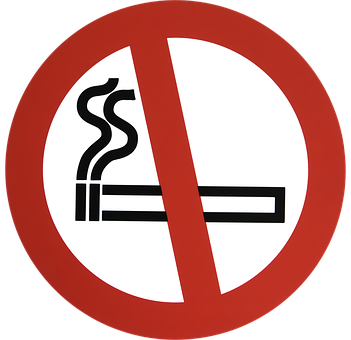 The bank flexed its SRI muscles further, and is divesting from tobacco-related assets that it may hold.
The asset management arm of French banking group BNP Paribas has extended its ban on allowing tobacco in its investments, adding to existing exclusions of asbestos and "controversial" weapons.
With €569 billion ($692.7 billion) in AuM giving it significant market influence, BNP Paribas Asset Management said yesterday it will exclude tobacco from its range of actively-managed collective investment vehicles over which it has full discretion, extending the policy already applied to its sustainable portfolios when it launched its first SRI fund in 2002.
The decision will take effect gradually so that clients can make different arrangements if they wish, the firm said. The divestment from tobacco-linked investment is expected to be complete by the end of this year.
Such a move is an example of the trend of Socially Responsible Investment, aka SRI, that has become an increasingly visible topic in the wealth management world in recent years. SRI takes a number of forms, such as screening out activity deemed unacceptable, such as tobacco, firearms, gambling and those involving fossil fuels, or actively seeking to pressure firms to change their products and services to suit SRI ideas. BNP Paribas has pushed its SRI credentials for some time (see article here). There remains debate about whether the inclusion of non-financial tests into investing can achieve results that match or beat those of more traditional approaches.
Explaining its latest decision, BNP Paribas Asset Management cited public health concerns and economic costs linked to tobacco. It quoted data from the World Health Organisation, putting the global costs of tobacco at more than $1 trillion a year.
As at the time of writing, about 180 countries have signed the World Health Organisation's Framework Convention on Tobacco Control, which aims to cut consumption by 30 per cent by 2025 through new regulations and tax increases that will make tobacco less affordable. Last November, the BNP Paribas Group announced its decision to cease financing and investment activities related to tobacco companies.
"We recognise the important role that long term capital plays in tackling major global issues and with an increasing number of asset owners, insurers and pension funds excluding tobacco from their investments, we are taking into account growing international concerns about the risks posed by tobacco," Frederic Janbon, chief executive of BNP Paribas Asset Management, said.
Public policy around tobacco in many countries, such as the US and European Union, has seen widespread bans on smoking in public places, requirements on tobacco firms to clearly label health warnings on merchandise, as well as heavy taxes and bans on advertising. In Australia, the country recently forced suppliers to put cigarettes in plain packages without brands. This week, a research study found that a majority of Australians (eight out of 10) don't think plain packaging is effective in curbing use. The survey was conducted by Japan Tobacco International among 2,097 Australian citizens.