US-China Tariff Angst - What Wealth Managers Say
Tom Burroughes, Group Editor , 6 April 2018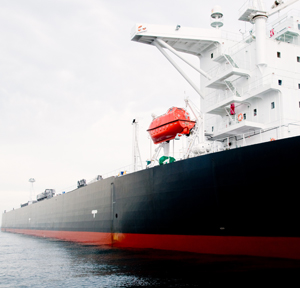 Here is a collection of views from wealth and asset managers about how they see the risks of a US-China trade row and the possible asset allocation implications.
Stock and other markets remain unsettled by US-China tariffs rhetoric. President Donald Trump's move to slap tariffs on Chinese exports, prompting retaliatory noises from China, has rattled investors. While proposed levies may be rationalised as a sort of negotiating ploy to force China to stop alleged abuse of Western intellectual property, and change other supposedly underhand practices, the risks of a trade war are worrying. Historical parallels from the "tit-for-tat" protectionism of the 1930s are instructive. A ratcheting up of trade barriers may prove a painful reminder that economic populism may be better at winning votes than dealing with difficult problems.

This publication has unsurprisingly been bombarded with a mass of commentary about such developments. Here is a selection.

Jan Dehn, head of research at Ashmore Group
Economists have known for hundreds of years that protectionism is bad for growth, encourages rent-seeking and destabilises relations between nations with negative implications for investment. Even so, protectionism continues to raise its ugly head when conditions are such that populist politicians can dress up tariffs as acts of defence in the national interest, i.e. usually during periods of economic stress or rising inequality. Ironically, impediments to free trade almost invariably benefit the few at the expense of the many. The poor tend to suffer most of all. Protectionism also tends to be contagious; when one country starts imposing tariffs, retaliation is easily justified on political grounds in the affected countries. The risk is an ever-expanding and mutually reinforcing cycle of escalation with spiralling costs to all involved.

Today, it is also impossible to ignore the historical parallels. Trump's unilateral imposition of tariffs mirrors the start of the breakdown of trade relations and growing isolationism, which characterised the aftermath of the 1929 Crash and the Great Depression in the 1930s. Discontent in this period ultimately fuelled the rise of Communism and Fascism as voters increasingly sought what, in the final equation, proved to be false comfort in strong authoritarian governments as the old economic order collapsed. A protectionist America poses difficult dilemmas especially for Western economies. Europe and Britain in particular have deep historical ties with the United States. The UK and the US have stood shoulder to shoulder in defence matters for more than a hundred years, including two world wars. Europe and the US have been locked into the NATO alliance for decades. Cultural links are deep and both sides of the Atlantic have, until now, been in broad agreement about the role of markets, the importance of regulation and Democracy itself.

Yet, Trump's America appears bent on abandoning free trade, which has been such a key pillar of Western prosperity. The timing could not be worse. The European Union (EU) is only just pulling back from the brink of the Eurozone Debt Crisis. Some of Europe's banks are still far from healthy and the EU has yet to put in place a framework for centralised fiscal policy, which is so essential to avoid a repeat of the crisis of 2011/2012.

Clearly, pending further progress in strengthening the domestic policy framework Europe can ill afford an external shock to exports. A trade war with its largest trader partner would seriously weaken Europe. The UK is similarly vulnerable to US protectionism. Brexit not only promises to isolate the UK from the EU, but also reduces the country's relevance beyond the EU itself. Thus as the UK withdraws from its largest trading partner, it needs free trade with America more than ever. Never mind about Brexit, say the ever-hopeful Brexiteers, the UK can forge a bright future for itself outside the EU by striking a free trade deal with the US. However, Trump's lurch towards protectionism, which so far includes tariffs on imported steel and aluminium and last week's unprovoked attack on Chinese export to the US, shows that America's commitment to free trade is not what it used to be. Moreover, the changes are coming from the very top; Trump himself says there is more protectionism to come. It would be naïve of the UK to dismiss the threats. So, difficult as it may be for Europe and the UK to accept, the fact remains that the US is turning inwards and Europe and the UK's national interests may no longer be best served by always siding with the US, especially when it comes to economic policy.

Kenneth Tang, senior portfolio manager, Asian Equity at Nikko Asset Management
In every cloud, there is a silver lining. Could the threat of global protectionism be a potential opportunity for ASEAN?

Fears of an impending trade war have recently scuttled risk markets. With the China and US trade conflict fast emerging as one of the most definitive themes for 2018, it is tempting to swing towards the bearish sentiment and focus on this looming conflict. We prefer, however, to rely on the fundamental growth convictions that lie within ASEAN and analyse the short and medium-term implications of trade wars and what could define performance in ASEAN in the coming years.

Our conclusion remains upbeat on ASEAN, particular the emerging ASEAN economies, represented by the TIPV economies of Thailand, Indonesia, Philippines and Vietnam. The spectre of trade wars might be a threat to global economic growth, but unless trade conflicts escalate, the impact on markets and economies in ASEAN may be more indirect and economic consequences not be as dire as feared. In fact, the likelihood of trade renegotiation and reconciliation could de-escalate tensions and provide the next catalyst for the resumption of an emerging market upcycle.

We see opportunities in countries within ASEAN despite the rhetoric of greater global protectionism. A stand-off between US and China is clearly bad news for trade and export dependent nations, but may result in potential trade diversion and rebalancing, which could benefit from third party country exporters of the targeted products in the medium term. Within ASEAN, there could be potential opportunities in technology manufacturing as well as the food agriculture trade. In manufacturing, US companies located in China within the manufacturing technology supply chains could shift more towards production locations in Thailand, Malaysia and Vietnam. Foreign direct investment between US and China could slow and increasingly be diverted towards alternate manufacturing locations such as ASEAN amid brewing tensions between both major trading partners. In food or poultry imports, China may also take action against US agricultural products by opening new markets such as Thailand as a potential source of food imports.

Nick Ford, co-manager of the LF Miton US Opportunities Fund
We believe that reason will eventually return to the White House, as it becomes clear that the costs of a trade war will outweigh the benefits. Trump wants to maintain his image as a champion of blue collar workers and tariff talk is all about placating his supporters. It's important to Trump to preserve his legacy of stronger economic growth and a rising equity market. So his goal is likely to be narrow tariffs with limited economic downside. Rising unemployment and falling markets are not conducive to his goal of 'making America great' again.

Any tariffs are likely to be narrow in impact (now that Canada and Mexico are excluded) with limited economic impact. As this becomes clear we should start to see equity markets recover over the coming weeks.

Trump's proposed tariffs will have little impact on our portfolio positioning as the fund is largely focussed on domestic companies which are relatively insulated from tariff issues. We tend to focus on service businesses which won't be impacted by higher input costs such as steel.

Legg Mason Martin Currie's Kim Catechis
Whilst these headlines may have caused alarm among investors in emerging markets, in the longer term, these trade restrictions will likely only serve to accelerate the rapid growth of intra-regional trade among emerging markets, to the exclusion of the US. In our view, this will further shift the gravitational axis of world trade in emerging markets' favour.

GAM Investments
Michael Lai (Chinese equities)
Contrary to the beliefs of the US president, there can be no "winner" from any trade war. It may be seen as the start of a negotiating tactic to reach some compromise but markets will sell off as uncertainties arise. The hope is that cooler heads ultimately prevail and China adopts more of a measured stance on the matter. In our view, this presents another of those buying opportunities where the economic reality for China and the local universe of stocks is not as material as many perceive. China's economy has rebalanced over the years to the point where domestic demand now represents some 55 per cent of GDP.

Hans Ulrich Jost (European value equities)
Although US-Sino tensions appeared to recede somewhat as Easter approached, it would seem unwise to rule out further posturing and counter-posturing over the weeks and months ahead. However, the one resounding observation is that it is difficult to see how the US could benefit from the imposition of tariffs and counter measures since the Trump administration is not holding any of the aces. Having failed to invest in sensible or sustainable infrastructure over the last 40 years, US steel production facilities are inefficient, obsolescent and incapable of competing with high-grade overseas steel producers, regardless of a 25 per cent import tariff.

Furthermore, under such conditions, the major US players in non-aluminium aerospace production, auto manufacture and heavy industry will simply have to pay significantly higher input costs for the sake of non-material US job creation. This in turn would present opportunities for European steel producers, with, for example, the dominant Dutch player's business mix being primarily focused on high-performance steel which the US cannot manufacture. It is also worth bearing in mind that any retaliatory measures on the part of China are likely to involve the levy of much greater premiums on Chinese-produced electronic components on which the US is highly dependent. A trade war is a battle that could create opportunities – but not in the manner the Trump administration intends.
Ernst Glanzmann (Japanese equities)
We have already engaged with a number of companies in which we are invested on this topic, but we have been unable to gain any sort of consensus because so much is dependent on the intricacies of individual supply chains. Clearly, some corporate executives have a deeper understanding of their supply chain than others and this is likely to prove a significant competitive advantage in terms of responding to the tariffs as and when they are introduced. However, in overall terms, we believe it is impossible for the market dimension of aggregated idiosyncratic dynamics to be gauged accurately in advance.
Moreover, while it would be easy to say that the implications of a trade war are bound to be negative, it is always important to appreciate that the adversity of one corporation typically creates opportunity for another. Consequently, we need more time to see the dynamics unfold but firmly believe a trade war will ultimately highlight the value of a nimble and active approach to investment in Japanese equities.

Oliver Maslowski (German equities)
Given that the potential for a trade war has grown out of the Trump administration's protectionist agenda and its desire to reduce the nation's trade deficit, export-oriented economies, such as Germany, would inevitably suffer some negative implications. Premium carmakers would likely be among those businesses that suffer the most, but the fact that they also have a production base in the US should offset the potential impact to a certain extent. Other German industries with significant US exposure include consumer discretionary, machinery, chemicals and pharmaceuticals.

However, this is not just a one-way street and, for all the grandiose rhetoric, our central case is that an escalation in trade tariffs and counter measures is ultimately something that all parties should, and will, be wary of. Clearly, the engineering of USD weakness would offer another potential avenue for President Trump in his attempts to diminish the US trade deficit. And, while German equities tend to be negatively correlated to a strengthening euro, FX manipulation is likely to prove less corrosive than a tariff shock.

Jian Shi Cortesi (Asia Pacific equities)
While uncertainty related to a trade war dampened investor sentiment, most listed Chinese and Asian companies have very low revenue exposure to US exports. The tariffs and risk of trade wars could, however, impact specific Chinese and Asian industries such as communication equipment and electronics. In our investment strategy, we favour Chinese and Asian companies driven by domestic demand or Asian regional demand, such as healthcare, financial services, technology and the broad consumer sectors. These sectors and industries would not be directly impacted by tariffs and trade wars. On the other side, US companies with large revenue exposure to China could face risks if China targets US business interests in China as retaliation.