EXCLUSIVE: The Rise Of Financial Intermediaries In Asia
Tom Burroughes, Group Editor , 12 April 2018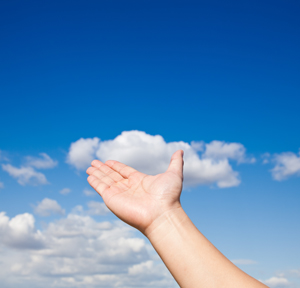 Financial intermediaries, under different names, are expanding in Asia but how independent and open are they, and what are the tests that matter? This publication, in conjunction with UBS, recently held a briefing in Singapore to examine the state of play.
Terminology
Knabl considered the array of terms people use to describe financial organisations in Asia. "We have wealth managers, private bankers…we don't have IFAs. You can call them what you want….we are very broad-based in what we allow the businesses to do."

"We are paid by our clients...that is where alignment of interest comes in. We see revenues coming in from management fees, retrocessions….management fees…it is a bit of everything. It is all a question of transparency about how you are making your money," Knabl said.

Clients know firms are making money…but more so, they want to know how much firms make, he said.

Asked if he thought the MAS will completely ban retrocessions, Knabl said he doubted it will happen.

There are cultural/historical reasons why clients in Asia are comfortable with retrocessions, he said. For a start, they are reluctant to make an upfront payment.

"What will then happen is that the market will evolve," Knabl said, adding that some clients will say they are paying too much and prefer to pay a management fee instead.

"Asia is a very transactional place. If you don't trade on their account they call you up and ask why you are not trading," he continued.

Considering the broader evolution of the financial intermediaries space, Knabl said a challenge for bankers thinking of joining FIMs is the way banks forming such people, such as whether they are being trained to add value and structure portfolios or whether they are just fed ideas.

An issue for EAMs is when they "become too big" and require certain levels of spending on infrastructure to be sustainable. Middle players might struggle because they don't have the niche benefit or those of economies of scale at the larger end. This may lead to some consolidation, he added.

Veri said clients are increasingly demanding independence from wealth managers. "It [independence] is something they are looking for….it is more about trust; it can be the most important thing in the relationship," he said.

"It is about perception of performance and, if you say, keeping the same person in charge of his personal affairs," Veri continued.

Veri said it was unusual to see successful intermediaries taking care of each and every type of client from affluent to ultra-high net worth; a clear value proposition is absolutely essential.

He could not comment, he said, on what the MAS might do about retrocessions, but agreed with other panelists that the key issue overall was transparency on fees. "The most important thing ….is a transparent discussion with the client and understand the proposition being paid for."

Van Kattendijke, asked about whether there will be more entrants or more consolidation, responded that one the demand side, "We have within the industry a rather attractive tailwind and overall growth of the wealth industry in APAC".

Another pro-demand force was inter-generational wealth transfer; the younger generation has a different view on how it wants to manage and protect its money.

"There is a wish to move from informal gate-keeper relationships to more professional relationships," he said.

On the supply side, there is a generation of bankers nearing retirement or looking to change how they serve clients - with some joining the newer business modes. Bankers can either join an existing FIM or start their own, he said.

He saw regulations pushing FIMs towards scale and hence towards consolidation.

"Asian growth is so strong that you can have your cake and eat it…..it will take some time before consolidation becomes a stronger trend," Van Kattendijke added.