Time To Give Asian Equities Their Due In Portfolios
Jean Keller, 17 May 2018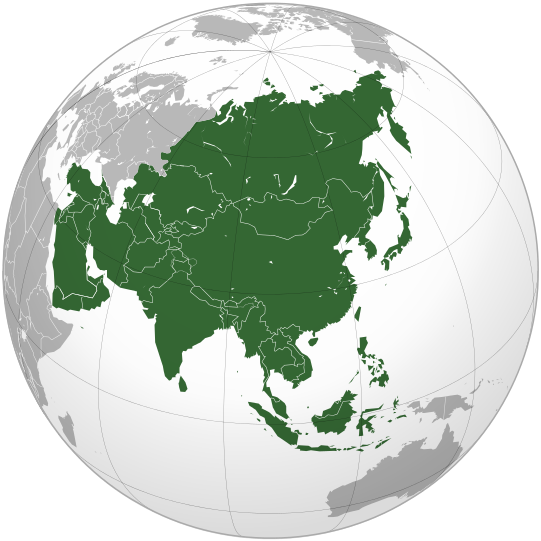 Investors can no longer afford to exclude or be underweight Asia as part of their portfolios, an asset manager argues.
Jean Keller, who is chief executive of international investment house Quaero Capital (€2,1 billion, or $1.18 billion of AuM), reckons that after a long period of development it is about time that Asian asset classes took more of a prominent position in client portfolios. While that old acronym, BRIC (Brazil, Russia, India and China) has lost some of its lustre, given the problems in Brazil and chilly Western relations with Vladimir Putin's Russia, the case for Asia appears to be robust. As if to reinforce that point, in June, index provider MSCI will add around 234 China-listed stocks, known as A-shares, to its emerging market benchmark. The two-step process will occur in June and September.

The inclusion of mainland China shares, along with China's steps to widen some foreign access to its markets, are part of an attempt to make the country's capital markets more accessible internationally. Of course, threats from the US against China over the latter's trade practices, and alleged wholesale theft of Western intellectual property, cast a shadow. Elsewhere, though, other countries, such as the Philippines (as noted here recently) seem to be giving off positive noises about their economic potential.

The editors of this publication are pleased to share Keller's views and invite readers to respond. They can email tom.burroughes@wealthbriefing.com
Supported by its booming demographics and propelled by the powerful growth locomotives of China and India, Asia has for 30 years undergone an unprecedented economic and social transformation, which has made it the real heavyweight of the world. Investors generally have not yet realized the scale of the phenomenon, but it is now time to give the region the place it deserves in investment portfolios.

A global heavyweight
Nobody can deny that Asia is a fast-growing area, in both economic and demographic terms. But we are not always aware of the magnitude of the transformation experienced by the entire continent. In this respect, the figures make us dizzy. While in 1980 Asia accounted for only 7 per cent of global gross sales, this has recently more than tripled to 25 per cent.

In 2017, Asia accounted for 60 per cent of total global growth and with 4.5 billion people, it is home to 60 per cent of the world's population. In China, more than 35 cities generate a GDP higher than that of medium-sized European countries. The three major regions of Beijing, Shanghai and Guangzhou generate greater wealth than respectively Australia, Italy and South Korea. Similar statistics can be produced for India, but also for Indonesia, the fourth most populous country on the planet.

Disappointing stock market performance
However, this strong expansion has not always translated into stock market performance, and Asian equity markets outside Japan were not always the best way to benefit from these developments. In fact, since the beginning of the 1990s, investors have been much better rewarded by buying Western multinationals like Coca-Cola or McDonald's, rather than taking the risk of plunging into the Asian markets. The explanation for this counterintuitive phenomenon is to be found in the strong growth in profits of large Western multinational groups, which have been the big winners from globalization and the opening of new markets.

Globalisation questioned
This trend should reverse. First, the share of business profits in world GDP has reached a very high level and there is every indication that it might now decline. They went from 7.6 per cent of global GDP in 1980 to nearly 10 per cent now. However, the coming to power of protectionist politicians such as US President Donald Trump, and the reinforcement of populist movements around the world is part of a serious questioning of globalisation, already attacked by various left-wing anti-globalist advocates.
Domestic demand replaces exports
Contrary to what has long been the case, Asian economies are relying less and less on the relocation of production and exports to Western countries. Indeed, the most important Asian countries have reached economic maturity, with flourishing domestic consumption supported by the emergence of a true middle class, eager to buy consumer goods and invest. Thus, while in 2009, the middle class had only 525 million people in the Asia-Pacific, it is expected to total 1.7 billion people in 2020 and exceed 3.2 billion in 2030. That amounts to two-thirds of the global middle class.
From subcontractors to innovators
And the region is no longer just a gigantic offshored factory producing low-cost goods designed and marketed by multinationals in developed countries. On the contrary, many Chinese, Indian and Korean actors are successfully projecting themselves on international markets.
Today, 20 per cent of Fortune Global 500 companies are Chinese, while the share of US or European companies has fallen from 76 per cent in 1980 to just over half. This trend is expected to accelerate in the future. At the regional level, the dominance of Japanese and Korean companies has been reversed in favour of China: Alibaba is now four times larger than NTT, the undisputed leader of the region in 2007.
More than mere subcontractors, China and India have made extraordinary progress in digitizing their economies, so much so that digital commerce is comparable to or larger than that of the United States. For example, mobile payments in China are 80 times larger than in the US. It should also be noted that in the field of research and intellectual property, the world centre of gravity has shifted to Asia. Between 2006 and 2016, Asia's share of patents filed worldwide rose from nearly 50 per cent to more than 64 per cent, a figure that is constantly increasing.
It is time to adjust to this new reality
The question is no longer "when China wakes up", but rather to realize that the prophecies made in 1973 by French scholar and politician Alain Peyrefitte finally came true. The world has changed profoundly, and the engine of global growth has moved to the East.
Since the role of the investor is to participate in the growth of the economy's profits to grow savings, especially that of our pension funds, it is time to give Asia its true importance in our portfolios and realize that these changes are of a structural nature. While Asian markets still represent only a small share of equity portfolios, reflecting their perception of risky investment, it seems that the real risk is mainly to exclude or underweight this region.