US-China Trade Deal Chances "High"; Expect "Relief Rally" - PGI
Tom Burroughes, Group Editor , 6 June 2019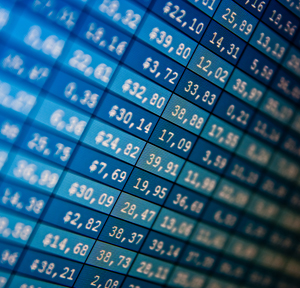 The investment house delivers an upbeat prediction about trade talks and the associated stock market impact.
There is likely to be a "relief rally" to Asian markets because some form of US/China resolution to trade rows is "high", according to Principal Global Investors, a firm overseeing more than $675.4 billion of assets.
US President Donald Trump's ratcheting up of tariffs on Chinese imports, coupled with investor concerns that the great trend of post-Cold War globalisation is petering out, have hit equities at times, heightening volatility.

"Asian markets have continued their slide as investors await a sign of a breakthrough in the US/China trade talks. Since the sharp 5.6 per cent fall in the Shanghai Composite Index on the 6th of May, Chinese equity markets have moved lower but we still hold a positive outlook on China and Hong Kong stock markets," Alan Wang, portfolio manager, head of greater China equities, managing director of Principal Global Investors, said.

The MSCI All China + Hong Kong + Taiwan Index shows total returns (capital growth plus reinvested dividends) of 10.25 per cent since the start of this year; the MSCI World Index of developed countries' index shows returns of just over 11 per cent, and the MSCI Emerging Market Index is up by only 4.9 per cent.

"It should be remembered that, before May, Chinese and Hong Kong equity markets had been on a stellar run - especially the A-share market - and the falls should be seen in this context," Wang continued.

"The recent declines are mostly driven by concerns over whether policy stimulus is being rolled back, decelerating earnings growth, and less attractive valuations. However, we do not see material signs of an outright earnings recession or policy roll-back, and the positive drivers for the rally in Chinese equities so far this year are not over yet.

"The Chinese authorities have adopted more stimulative policies, cutting reserve requirements for banks, as well as initiating targeted tax cuts to incentivise corporate capex and domestic spending. At this stage, Chinese authorities seem to have become more comfortable seeing letting debt levels expand to reignite growth," he said.

"While we don't expect any material progress in the near term because we believe the ball is in the US court, the chance of getting some form of trade deal before the end of the year is high, and we probably will see a relief rally when the dust settles," Wang said.

"On sectors, we have preference on defensive sectors and domestic consumption that may benefit from potential government incentives. Utilities can benefit from relatively stable tariff and lower coal prices. Real estate may get some relaxation of buying restrictions and lower financing cost. Domestic travelling is more resilient than overseas travelling. Auto sector may get some policy support, while stocks are trading at attractive levels. Low end consumption is more resilient than luxury spending," he concluded.