Credit Suisse Charts China's Drive For Tech Independence
Tom Burroughes, Group Editor , 7 November 2019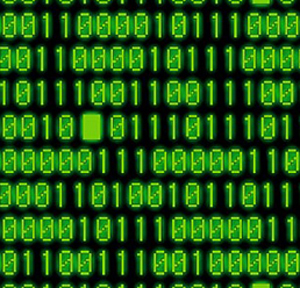 The firm looks at China's attempts to build more of a home-grown technology base, something that investors such as wealth managers may be interested in.
China is likely to develop even more of a home-grown base for technology to reduce reliance on imports for certain sectors, particularly against a backdrop of trade protectionism initiated by the US and possibly other nations, according to Credit Suisse.

The Swiss bank cast its eye over Chinese technology sectors and the forces influencing them in its report, China: Can it gain tech independence?, issued at the bank's three-day China Investment Conference, starting in Shenzhen yesterday.

"The technology sector formed 21 per cent of China's import basket, totalling up to $449 billion in 2018, growing 19 per cent year-on-year. Tech imports are the largest part of China's total imports pie," the report said. Within technology, the import of semiconductors by far constitutes the largest proportion (about 70 per cent, $311 billion) of imports, with memory semiconductors totalling up to $122 billion (about 27 per cent of total tech imports) and other semiconductors totalling up to $189 billion (42 per cent of total tech imports) in 2018.

With private banks, family offices and other wealth management entities examining investment opportunities in Greater China, the report sheds light on what sectors, such as semiconductors or servers, are most worth looking at.

Chinese authorities are trying to develop more domestically-built supplies, such as moves recently by the US to include several Chinese entities its restricted Entity List.

"China has achieved a lot of success in telecom equipment, hardware manufacturing, display and several key components, and has had some success stories in integrated circuit design, mainly in the mobile and consumer sectors," Kyna Wong, head of China technology research at Credit Suisse, said.

"It is devoting significant resources to localizing semiconductor production and design, but so far with only modest success outside Huawei. China is still far from closing the gap on semiconductor manufacturing in advanced technology processes (both memory and logic) and its dependence on imported equipment and certain key materials is likely to remain unchanged over the medium term as well," Wong said.

The report says the following about these sectors:

-- Memory semiconductors: China still has some distance to go before tasting any success;
-- Logic semiconductors: China has pockets of strength in IC design, backend and mature foundry nodes, but still lags in several areas;
-- Semi equipment and wafers: China is lagging in wafers, is far behind in equipment and is likely to remain so;
-- Enterprise and servers: Chinese vendors are strong in networking; server expansion internationally may face challenges;
-- Display: China will likely dominate TFT panels; it may succeed in OLED but it is still lagging in key tools and raw materials; Korea will largely leave the TFT space; and
-- Components: China is largely self-reliant and is expected to gain share in key areas.

Another study from the bank, China Reinvented series: Learning To Fly, considers the prospects for China building its own aircraft engine, one of China's six major science and technology projects, which it aims to complete by 2030. Credit Suisse estimates that China will purchase approximately 900 aircraft and import some 1,800 aero-engines in 2019-21, compared with China's total aircraft fleet of 3,639 commercial aircraft.

China aims to start indigenous aircraft production in order to, at least partially, satisfy its strong domestic demand, the report said.