Family Business Insights
Turning Crises Into Opportunities: The Life And Career Of John D Rockefeller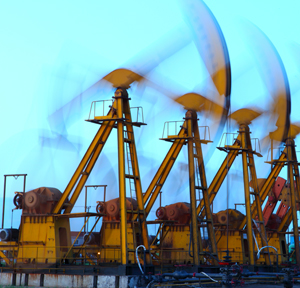 The author of a number of books about business and wealth management writes about one of the greatest entrepreneurs of all time: J D Rockefeller, and ponders the lessons of Rockefeller's long life.
One of the greatest, if not the greatest entrepreneurs of all time was J D Rockefeller, founder of Standard Oil, the energy giant that changed the US economy. He was controversial – accused of being a monopolist for the way in which he and his colleagues ran his business. (Those claims have been contested.) By providing cheap kerosene and gasoline, Rockefeller helped make America the richest and most dynamic economy on earth. He was also a major philanthropist. Even in his younger years, long before he made serious money, he "tithed" a chunk of his salary to various causes, prompted by his strong Christian faith. Rockefeller's legacy is a strong one: his model of a vertically integrated business, his professionalisation of philanthropy, and his creation of a family office structure.
In this essay, academic, businessman and essayist Dr Rainer Zitelmann ponders the lessons of Rockefeller's long life. Dr Zitelmann is a regular contributor to these pages, and the editors are grateful to share these views. As always, the usual editorial disclaimers apply. To respond, email tom.burroughes@wealthbriefing.com or jackie.bennion@clearviewpublishing.com
To the superficial observer, the life stories of successful men and women will often appear as a steady succession of triumphs. However, this perspective frequently ignores the huge problems all high achievers have had to contend with - problems which at first sight seemed insurmountable and which might easily have caused lesser persons to stumble and fall. In fact, a lot of successful people owe their success to the problems they experienced along the way - such as the oil tycoon John D Rockefeller, whose various business ventures established him as the richest man in history.
While working in the food trade, Rockefeller entered the energy sector as a kind of sideline. At 24, he formed an oil company to make some extra money. At the time, nobody could have guessed just how important oil was to become. Nobody knew how long the boom would last - would it prove to be as short-lived as the gold rush had been? Or would the oil industry establish itself as a profitable, long-term business? Oil prices were subject to extreme fluctuations. In 1861, a barrel was worth anything between 10 cents and $10. Three years later, in 1864, prices were still fluctuating between $4 and $12. Every time a new oil well was tapped, prices hit rock bottom - until fears that oil might soon become scarce caused them to rise sky-high again.
Speculators saw the new industry as an opportunity to get rich quickly and effortlessly. Refineries sprung up everywhere, and by 1870, they already had the capacity to process three times as much oil as was being extracted from the earth at the time. Three-quarters of all refineries were running at a loss - one of Rockefeller's main competitors even offered him shares in his company at a tenth of their book value.
In the midst of this crisis, Rockefeller himself stood to lose his entire fortune. "As someone who tended toward optimism, `seeing opportunities in every disaster', he studied the situation exhaustively instead of bemoaning his bad luck. He saw that his individual success as a refiner was now menaced by industrywide failure and that it therefore demanded a systemic solution," Rockefeller's biographer Ron Chernow writes.
Rockefeller formed the Standard Oil Company as a joint-stock firm, setting himself a huge goal: "The Standard Oil Company will someday refine all the oil and make all the barrels." His aim was to gain control over the entire oil industry. He put seed capital of $1 million into his new company, at the time an unprecedented amount of money, which he soon raised to $3.5 million. He recruited exceptionally gifted managers and started expanding aggressively - in a time of severe economic crisis. "It was a sign of Rockefeller's exceptional self-confidence that he gathered strong executives and investors at this abysmal time, as if the depressed atmosphere only strengthened his resolve," reports Chernow.
What distinguishes winners from losers
That's the crucial difference between winners and losers: losers allow the general mood to affect them. When others around them are depressed, they become depressed, too. Winners have a different perspective. They see opportunities where everybody else sees problems and, more importantly, they are able to focus exclusively on exploiting those opportunities. They know that economic instability is the perfect time to go shopping, to buy up other companies, shares or even human talent.
In the midst of the general economic crisis, Rockefeller was able to negotiate favourable contracts with the railroad companies, who granted him discounts for transporting his company's oil, giving him an important advantage over his competitors. However, rumours of these deals were met with massive protests and boycotts against his company, which forced him to let go of 90 per cent of his workforce temporarily. Speculation about a secret pact between Rockefeller and the railroad companies increased the general feeling of fear and uncertainty, which in turn allowed Rockefeller to take over 22 of his 26 competitors in Cleveland in the space of a few weeks. In early March 1872, he took over six rival companies within two days. Since most other refineries were operating at a loss, he bought them up at bargain prices, frequently paying no more than scrap value for the companies' assets.