Investment Strategies
Many Investors Underweight Chinese Markets Despite Growth Outlook - BNP Paribas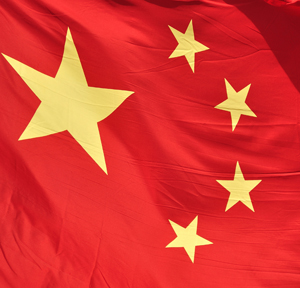 The asset management arm of the French bank gives its outlook for the Chinese economy and markets as the New Year - Year of the Ox - gets under way.
Mainland China's economic growth will accelerate in 2021 and the country will benefit from being the first to emerge from the COVID-19 crisis, and yet many investors are underweight of the country's assets in their portfolios, according to BNP Paribas Asset Management.
Monetary and fiscal policy during 2020 supported the country, and it chalked up a 2.3 per cent rise in GDP last year – still weak by recent standards – but contrasting with heavy contractions in much of the world.
"Many investors still underestimate the global economic role and innovative strength of China, and significantly underweight it in their portfolios," David Choa, head of Greater China equities at BNP Paribas Asset Management, said in a note last week. "Overall, we are cautiously positive on the medium-term outlook for China based on solid fundamental and technical drivers, while remaining mindful of the current valuation level due to high liquidity and strong optimism in the market. We expect greater divergence between the winners and losers in 2021 and therefore remain selective in our stock picking."
Examining broad themes, Choa examines rising Chinese spending on areas such as 5G phone networks; it is expected to be $184 billion between now and 2025 (citing data from the Global System for Mobile Communications Alliance, aka GSMA). The GSMA also estimates that by the same time there will be almost 1.5 billion smartphone users in China.
"This could result in a major productivity boost that eases the pressure of rising labour costs. The size of the domestic market, higher R&D spending and a vast talent pool will also support the shift to high-end manufacturing," Choa said.
"There are growing opportunities to invest sustainably in China, where there has been significant investment in climate protection and renewable energy. According to the Chinese Energy Authority, wind power plants with a capacity of almost 72 gigawatts were built last year, almost three times as much as in 2019, and this trend is growing as China looks to achieve its target of becoming climate-neutral by 2060," he continued.
"I believe there is a lot of growth still to come. With the shift from cheap labour-based manufacturing towards medium- to high-end manufacturing, the technology focus has begun to transition from consumer to enterprise applications. Beneficiaries of this theme go beyond the traditional technology enablers and provide corporates with the potential to consolidate the market. We are also seeing Chinese consumers evolving and targeting a better lifestyle rather than premium products, which is underpinning growth beyond traditional retail sectors," he added.