People Moves
Who's Moving Where In Wealth Management? - Silverdale Capital, Ocean Dial, Others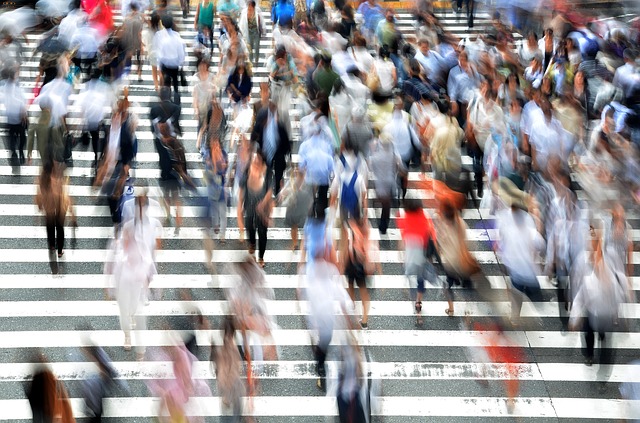 The latest senior moves in wealth and asset management and legal practice across Asia-Pacific.
Silverdale Capital
One of the new Singapore-based Variable Capital Companies (VCCs), structures that were launched a year ago to encourage wealth managers to domicile in the city-state, has named a new independent director.

Silverdale Capital Fund VCC, overseen by Silverdale Capital, appointed named Andrew Chan to join the VCC's board.

With 38 years of industry experience, Chan was previously chief operating officer for Asia-Pacific at Columbia Threadneedle Investments, the asset management arm of US-listed Ameriprise Financial. Earlier, he worked for 24 years at Merrill Lynch in senior roles including head of sales and marketing, chief administrative officer and director for banking and fiduciary services.

Additionally, Chan has also been involved in acquisitions, start-ups, restructurings, turnarounds, downsizings and exit strategies.

Silverdale Capital (established in 2008) is a Singapore-based fund manager managing over $1 billion in assets across multiple funds: Silverdale Bond Fund, Silverdale Asia Bond Fund, Silverdale Multi Strategy Fund, and Silverdale Fixed Maturity Funds, etc. It holds a Capital Markets Services Licence from the Monetary Authority of Singapore for fund management. Silverdale Fund VCC is incorporated as an umbrella fund under the Variable Capital Companies Act of Singapore with multiple sub-funds. The VCC was set up in November last year.

Since the introduction of the VCC framework in January 2020, to date, more than 200 VCCs have been incorporated with the Accounting and Corporate Regulatory Authority. A number of organisations piloted the VCC regime before it went live: Aggregate Asset Management; Arborvitae Capital; Assetfort Capital; Chartered Asset Management; CSOP Asset Management; DCG Capital; Gordian Capital Singapore; Heliconia Capital Management; Kamet Capital Partners; Meilun Asset Management; Mindful Wealth; Noviscient; Raffles Family Office; SOFOS Capital Management; Tembusu Partners; Ternary Fund Management; UTI International (Singapore); and Yozma Singapore.

Ocean Dial Asset Management
Ocean Dial Asset Management, the India-focused asset manager, has appointed equity analysts Ritika Behera and Dhaval Somaiya to join its Mumbai office.

The analysts complete the build-out of Ocean Dial's Mumbai-based investment team, led by co-heads of equity, Gaurav Narain and Tridib Pathak. Each of the six analysts in the team is responsible for about 25 stocks across the investable universe of 145 companies, known as "House of Ocean Dial" (HOOD).

Ocean Dial India has also hired Vaibhav Shah as a trader responsible for the execution of trades for Olivo Fund, the Indian domestic equivalent of Ocean Dial's Gateway to India fund, as well as providing additional support to the offshore trading operations.

This news service interviewed the firm about its views on the Indian economic outlook here.

Manulife
Manulife Investment Management has appointed Bing Liu as managing director, for institutional business in Greater China. In this new role for the firm, she is responsible for institutional client coverage across the region.

Based in Hong Kong, Bing Liu reports to Peter Kim, head of institutional business, Asia-Pacific (ex-Japan).

With more than 20 years of industry experience in engaging with institutional investors in the region, she was most recently head of Greater China at Macquarie Asset Management overseeing the distribution and client serving activities. Before that, she worked at Lombard Odier, Societe Generale, and Carlyon Corporate & Investment Bank.

In the past six months, the firm appointed Calvin Kim, MD, institutional sales in South Korea, Babiana Chu, head of client advisory and servicing for Asia-Pacific, and Peter Lee, MD for institutional sales, focusing on private assets. They are all based in Hong Kong.