Company Profiles
The Mauritius-Dubai Connection Holds Big Potential – MCB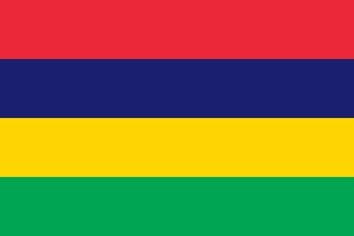 We talk to Mauritius Commercial Bank about its foray into the Middle East and its Dubai operations. It is an example of how the Gulf jurisdiction is attracting banks with links to Africa and other parts of the world.
Mauritius Commercial Bank's office in Dubai has been present in the Middle East jurisdiction since 2019. And the links between the Middle East, Mauritius and Africa have proven compelling reasons for MCB to maintain its Gulf base.
The UAE and Mauritius are both politically stable, in geographically compelling places, and tap a continued need for cross-border savvy and insight.
WealthBriefing recently caught up with Mauritius Commercial Bank in the Dubai International Financial Centre office, and asked the firm how it is positioning itself, what sort of market segments it finds attractive, and what the future most likely holds.
The momentum behind Mauritius in its profile and capabilities has increased in recent years, the bank said. The island is, in some ways the "Switzerland" of Africa although it has some catching up to do in that regard, Hassen Jaufeerally, a senior relationship manager at the firm in Dubai, said. Both Dubai and Mauritius have strong links with Africa in common. (The UAE has 20 Double Taxation Agreements with African countries, while Mauritius has 16 DTAs – combining them, more than 60 per cent of African countries are covered.)
MCB is working hard to build products, advisory services, and an IT platform from its Dubai base, he said. "It takes time and a lot of investment, but we are definitely going in the right direction," he said.
Dubai is a compelling place for MCB to have an advisory office (Mauritius remains the booking centre). The jurisdiction is riding a wave of prosperity and benefits from its stability in uncertain times globally. High net worth individuals are heading to Dubai and, on the intermediaries side, external asset managers are setting up in the jurisdiction, which creates opportunities because MCB already works with EAMs.
Services
The MCB DIFC advisory office provides advisory services on financial products, arranges credit, deals in investment and custody facilities. The focus is on corporate and institutional clients and on EAMs. MCB upgraded its licence to an advisory office in 2021 to assume front office activities from the DIFC.
The DIFC advisory office is led by the head of corporate and institutional banking at MCB, Thierry Hebraud, who oversees the overall strategy and commercial development of the branch. Sebastian Graewert is the senior executive officer of the branch. The DIFC team also comprises two senior RMs covering CIB and EAM clients respectively.
The bank's Dubai business mostly concentrates on GCC countries and Egypt for corporate and institutional clients where it has active business partnerships. Most of the EAM clients are in the United Arab Emirates.
A strength for MCB, it says, is that while some banks have stopped operating in Africa because of compliance challenges, the Mauritius-based bank has the experience and systems to make this business work properly. This gives MCB a competitive edge. The Non-Resident Indian (NRI) market is also important for MCB, and Dubai is an important NRI hub and has been so for several decades.
The Mauritius formula
WealthBriefing also asked MCB some broader questions about Mauritius and how different IFCs work together.
What are the strengths of Mauritius as an IFC?
"The Mauritius IFC is at the dawn of a new era with the presence of substantive higher value-added services such as investment advisory, active fund management, private banking and wealth management, as well as equities and derivatives trading exchanges," the bank said.
"The attraction of Mauritius today as an international financial centre goes beyond tax planning considerations, with the adherence with global standards and economic substance. Investors choose Mauritius as a favourable holding company jurisdiction for commercial reasons, including the high quality of service, the legal and regulatory frameworks, and the excellent reputation of the jurisdiction. The island also has a track record of political, economic and social stability.
The bank said that Mauritius's financial centre also doubles as an International Arbitration Centre, with a dual legal system that combines Common Law and Civil Law. Moreover, Mauritius is committed to adhere to Basel III, FATCA and the OECD for its standards for automatic information exchange and is classified by the EU as "cooperative" for tax purposes.
"Mauritius has a favourable network of investment promotion and protection agreements (29 IPPAs signed and enforced, including 10 with African countries) and double taxation avoidance agreements (45 DTAAs signed, including 16 with African countries). In fact, Mauritius has the ecosystem, business facilitation environment and infrastructure for investors to plan their investment using the Mauritius jurisdiction," it said.
The bank also argued that Mauritius is a leader in the World Bank Ease of Doing Business ranking in Africa (13th out of 190).
And the menu of services is large.
"MCB serves clients across four main customer segments, namely, retail, business banking, corporate and institutional banking, as well as private banking and wealth management and EAM services. For individual customers, MCB offers everyday banking services, payments services, financing solutions as well as wealth management solutions across its different channels. For corporates and institutions, MCB offers financing solutions including structured project financing, trade finance services as well as transactional banking, payments and cash solutions, securities services and, global markets and treasury management services," it said.
The bank elaborated on its work with EAMs. Of the new EAM relationships in the 2021/22 financial year, nearly half of those are based in the UAE. Additionally, MCB works with family offices in the GCC region and intends to do more of this.
What sort of investment tasks do clients want help with?
"The two main products where we have had requests from our HNW clients are currency hedging solutions and Lombard facilities. Our clients are keen to protect their portfolios from currency movements through forward transactions and to make use of Lombard loans to benefit from market opportunities," the bank added.