Investment Strategies
India's Adani Hits Back At Short-Seller's Attack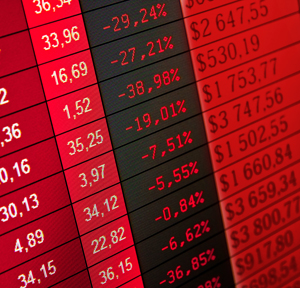 The story sheds light on the ways that short-sellers seek to profit by targeting organisations which they claim are weak, mismanaged or not sufficiently profitable. The India-based conglomerate has responded, saying that it is thinking of demanding remedies and punitive action.
India's Adani Group yesterday said it is mulling "remedial and punitive action" under US and Indian laws against short-seller Hindenburg Research, which in a report accused it of making improper use of tax havens, and other failings.
As reported by Reuters and other news services yesterday, shares in seven listed group companies of the conglomerate lost $10.73 billion in market capitalisation in India on Wednesday after Hindenburg released the report.
"After extensive research, we have taken a short position in Adani Group Companies through US-traded bonds and non-Indian-traded derivative instruments," Hindenberg said on its website.
Jatin Jalundhwala, group head, legal at Adani, said in a statement yesterday: "The maliciously mischievous, un-researched report published by Hindenburg Research on 24 January 2023 has adversely affected the Adani Group, our shareholders and investors. The volatility in Indian stock markets created by the report is of great concern and has led to unwanted anguish for Indian citizens."
"Clearly, the report and its unsubstantiated contents were designed to have a deleterious effect on the share values of Adani Group companies as Hindenburg Research, by their own admission, is positioned to benefit from a slide in Adani shares. We are deeply disturbed by this intentional and reckless attempt by a foreign entity to mislead the investor community and the general public, undermine the goodwill and reputation of the Adani Group and its leaders, and sabotage the FPO (Follow-on Public Offering) from Adani Enterprises. We are evaluating the relevant provisions under US and Indian laws for remedial and punitive action against Hindenburg Research."
Founded by Nathan Anderson in 2017, Hindenburg says it looks for "man-made disasters" in companies, such as accounting irregularities and mismanagement.
The report from the group asked how the Adani Group has used offshore entities in offshore tax havens such as Mauritius and the Caribbean Islands. It also said that key listed Adani companies had "substantial debt" which has put the entire group on a "precarious financial footing."
The report came out ahead of today's (Friday) scheduled $2.5 billion secondary share sale by Adani.
The saga throws light on how some activist investors can use such tactics against firms which they claim aren't making enough profits and returns for shareholders, or are hoarding value that needs to be unlocked. In this specific case, it is an example of using the short-selling strategy to make money by sharp criticisms of how a firm or conglomerate is run.
The claims
In its statement, Hindenberg said: "Even if you ignore the findings of our investigation and take the financials of Adani Group at face value, its seven key listed companies have 85 per cent downside purely on a fundamental basis owing to sky-high valuations.
"Key listed Adani companies have also taken on substantial debt, including pledging shares of their inflated stock for loans, putting the entire group on precarious financial footing. Five of seven key listed companies have reported 'current ratios' below one, indicating near-term liquidity pressure," it continued. "The group's very top ranks and eight [out] of 22 key leaders are Adani family members, a dynamic that places control of the group's financials and key decisions in the hands of a few. A former executive described the Adani Group as `a family business'."
The firm said that the Adani Group has previously been the focus of four "major government fraud investigations which have alleged money laundering, theft of taxpayer funds and corruption, totalling an estimated $17 billion."
"Adani family members allegedly cooperated to create offshore shell entities in tax-haven jurisdictions like Mauritius, the UAE, and Caribbean Islands, generating forged import/export documentation in an apparent effort to generate fake or illegitimate turnover and to siphon money from the listed companies," it said.
"We believe the Adani Group has been able to operate a large, flagrant fraud in broad daylight in large part because investors, journalists, citizens and even politicians have been afraid to speak out for fear of reprisal," it said.